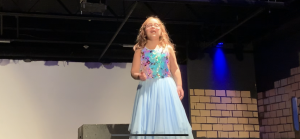 It's Sunday morning and Seth just left with our children for Hebrew School. Instead of staying home with me and having a little time to have breakfast together without the kids he is going with them for play rehearsal. You see I volunteered Seth to run the Temple Purim Musical. Wasn't that so nice of me? I tend to have a lot of bright ideas! Most of you don't know that Seth went to college for musical theater. Seth was going to go to NYC and try to make it in the acting world (thank you for coming home and going the business route so you could find me). He has acting, singing, dancing, directing, and writing experience. He helped rewrite this musical for Temple and him and Ella are starring in it. He also is directing it with our Cantor. When you volunteer your husband to do things you forget that it adds more stuff to our ever growing list and that I will see him less. Now you also know where Ella gets her love for the theater.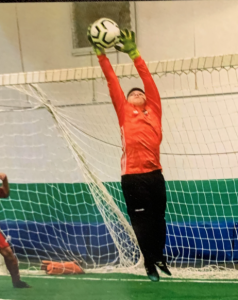 Yesterday we had some time together in the morning and then Seth and Max were off and running to soccer in Rochester all day. Max went from playing in Rochester to playing a local game at night when they got home. I can't complain. He is developing his goalie skills and loves to play. Let this help us pay for college (along with his grades of course. Grades come first). I can hope! I really just want him to enjoy himself and not be gaming on his computer or the Xbox all the time.
You probably understand what I am saying when I write that Seth and I tend to be two ships sailing along running by each other. He comes home from work and says hi and bye as he tends to head off with Max and I take Ella to a theater class. Soccer and theater have become our life. I don't want you to think I am complaining. There is nothing like your children finding what they love. Max loves to play soccer and Ella LOVES theater. The last time Ella did three shows in a row she told me she wanted to do five. I couldn't believe she said that. That's someone who loves what they are doing.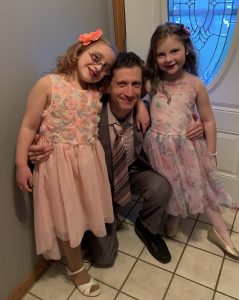 We are scoring big in the parent department with getting Max and Ella to all their soccer and theater activities. You may be asking about our third child. A parent at soccer last night saw Lillie cheering for Max and showed her a video of her 7 year old daughter cheering at a competition. She told me it's her daughter's life and she loves it. Lillie looked at me and Seth saw the guilt on my face. "She is taking three dance classes," Seth exclaimed, frustrated with how hard I tend to be on myself. I am resisting but I know what this all means. I have a budding cheerleader who left the soccer game asking me to put her back in soccer and cheerleading. She is 7, she doesn't understand the logistics of it all. We will figure this all out as time goes on. She is only 7. Cheerleading and/or soccer means even less time with my family and even less time seeing Seth.
My friend was telling me the other day how much she misses family dinners. She says she squeezes in 2 or 3 a week but she really likes to sit down as a family every night for a nice dinner. Most of you are probably wondering what that looks like to sit down together 7 nights a week (or ever). I love my children off the electronics and out of the house doing something they love but there is something to be said for family time. There is something to be said for time with my husband. There is something to be said for time at home together.
Seth asks me every month to come to his marketing mastermind group. If you are local and have a business, you would love this group. Seth has created a group of business owners who come together to learn and grow and lift each other up. I finally got myself to this last one on Friday and I brought my friend who wants to grow her Doterra business. I sat there soaking up our "time together" that wasn't about being parents. We love being parents. We love our kids. We both dreamed of having the family we have created and love. However, it was nice to be sitting there as professionals together instead of as parents. It was nice to see Seth do his thing and smile and enjoy seeing his face and his talents.
It is so very easy to get swooped up into my children's busy schedules. I am happy for them and am their number one cheerleader. In our busy crazy life, I find that sometimes I miss myself and that I miss my husband. I'm always trying to keep up. The dishes are overflowing in the sink as I write this. There is laundry all over my bed waiting for me to come fold it. I have a full day of being Max's taxi ahead of me. As I try to keep up (Seth tells me I do keep up but I only half believe that), I will find time to see Seth today before we jump into another busy week.
He saw that I was at school for the afternoon on Valentine's day, so I did see Seth wrote in a breakfast date with me. I will get to see him Friday morning. We can celebrate 16 years together. 16 years ago, Seth asked me to go on a first date with him. I never looked back. It was full steam ahead with him after February 15, 2004. I found the one in whom my soul delights. Now maybe my soul can find some time to see my husband.
One day I will miss all this hustle and bustle. One day I will dream of the days that I was rushing my children around. One day my house will be too quiet and too clean. Today, I miss my husband.
Happy Almost Valentine's Day! I hope you and your significant other can spend some quality time together. If you are single, I hope you can find some quality time to spend with yourself or someone you love!
Laughing, Learning, Loving,
Rebecca Greene, LCSW-R