This is my family's first week of summer. I have seen people post chore lists, rules and expectations on Facebook, and I find my reaction has changed. I used to think – Wow, these people are super organized and structured, and I better get to it. I even went so far as to buy my children bridging books one summer and had them work in it over the summer. Now I own who I am and what I want my summer to look like. This leads me to my first summer sanity tip for parents: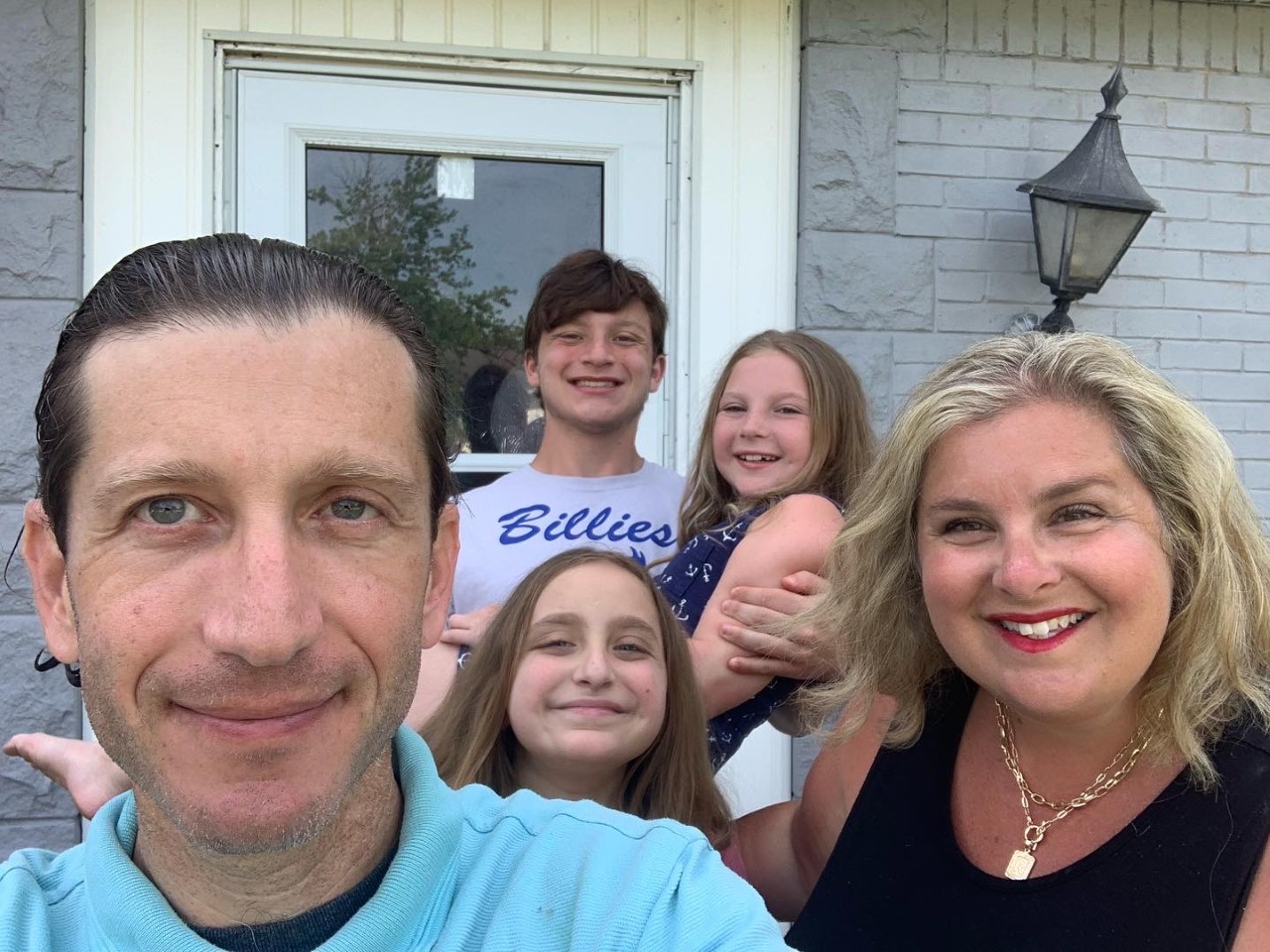 Do what works for your family! I have read so many articles stating that children thrive on structure and routine. I know so many parents and kids who need this. I commend you if you have already started your chore lists, homework lists, etc. That is wonderful that you have rolled this out to your kids and that it is already happening. I personally feel like we have been overscheduled and going gang busters for months. My family needs a real break. My youngest is dressed, but the older two are lounging around in their pajamas. This makes me so happy. They need some time to decompress. Their report cards just came out and they did amazing in school. I am so proud of them. I know how hard they worked, and I know that they balanced school, homework and activities so well. My reward to them is that at this moment right now I have zero expectations for them. That doesn't mean that's how I will be the whole summer. That means that for our first week of summer I want them to chill out before things get rolling again. I want you to find what works best for your family. Do you know those parents that are excited to get back to school and the routine of it? That is not me. I finally own who I am and what works for me. I don't judge myself for it. I don't judge you for what works for you. Just find what works for your family and it may not stay the same all summer.
This leads me to the big word expectations. We need to adjust our expectations and we need to make clear expectations for our children. Let's start with adjusting our expectations. All three of my children were at school full time. I dropped my girls off by 9 AM and picked my son up at 2 PM. That gave me a little under five hours to myself to get as much accomplished as I could or to give myself some down time. As of this week my children are home. I don't have those five hours for a couple of months and that's okay. I just have to realize that I don't have time to myself, and they have to respect that I still have errands, work, PTA stuff and house stuff that needs my attention. They are welcome to help and join in, and they have to understand that if they don't want to run errands with me that I'll be back when I can. Thankfully my children are 15, 13 and 9 and are able to stay home while I run an errand or two.
As far as having clear expectations, I think we all need to have conversations with our family about the summer. I just gave you the example that my kids need to respect that sometimes I have things that I need to get done. I am writing this blog and Lillie just asked me for hot dogs. She said, "Mom, I know you are working, but when you have time can you make me some hot dogs?" It is way past lunch time and she has finally decided that she is hungry. She was respectful and observed that I am busy writing this.
What do you expect from your kids every day? Do you expect them to get their chores done first? Do you want them to make their own breakfast? I expect my son to mow the lawn once a week. I expect my daughter to have a math tutor. I expect them to help me when I ask them. I expect them to go to bed at a more reasonable bedtime that I will make clear to them when they have to get up for camp. This week we are chilling out and off schedule. When camps begin things change. Your kids can't do what you expect if you don't tell them.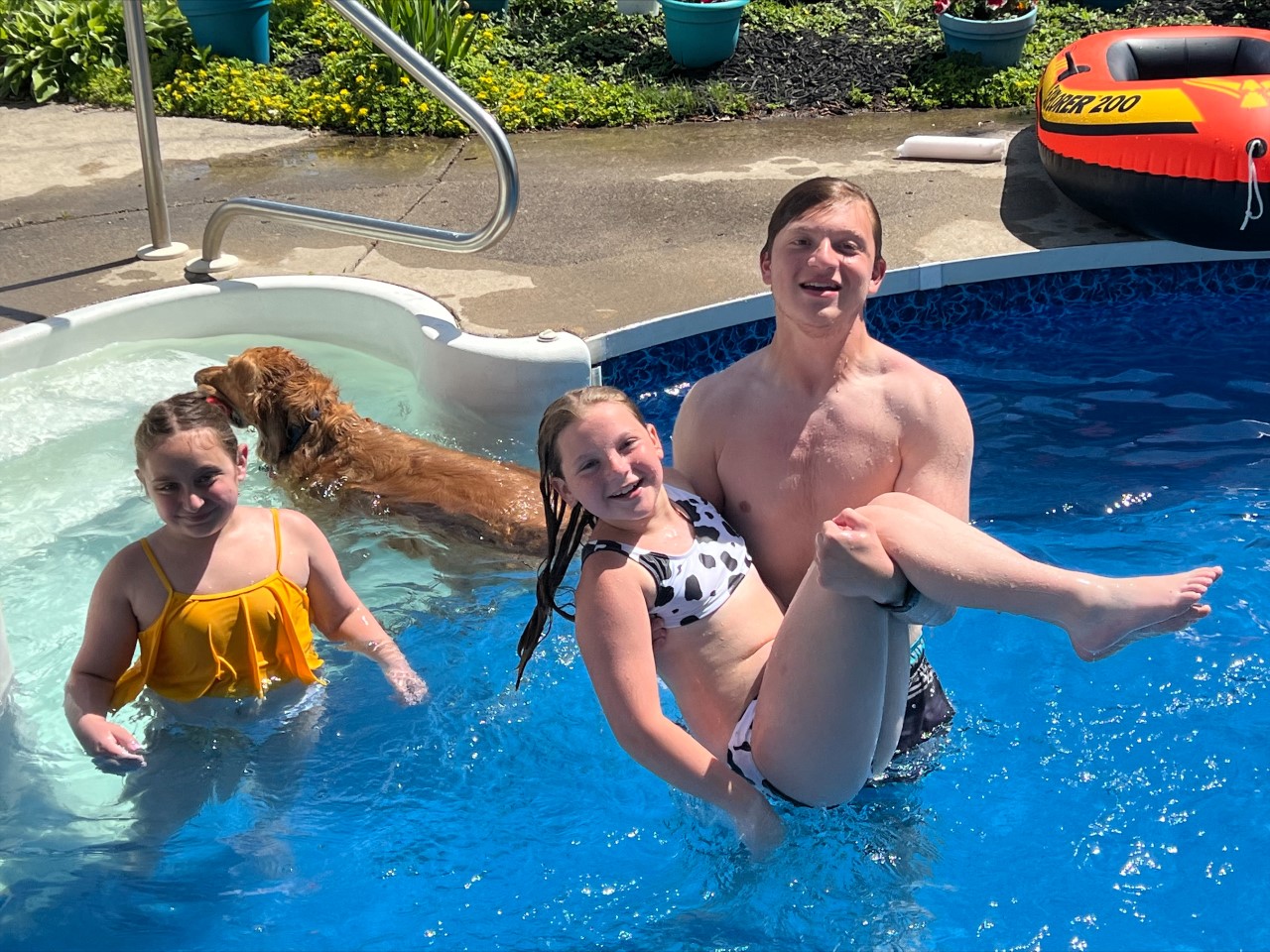 I like to have a balance of scheduled things and down time. I respect the fact that you may have two full time working parents in your home and you may need your kids in full time camp all summer. We have to remember that every family is so different. I work at home and can get my work done around my kids. My girls have camps that will start soon, and my son has a football schedule. They will have scheduled time and they will also have down time to chill out. I think my family needs a healthy balance. I have a friend who has a pool, and she doesn't want her kids scheduled in a bunch of things. I think she put her kids in one or two weeks of camp and the rest of the time she wants to chill by the pool. I have other friends who want their kids in camp all summer for various reasons. Again, we have to do what works for us and our families.
This leads me to: Don't compare yourself to other families! Some families have every minute scheduled. Some families want a summer of relaxation. Some parents are working. Some parents are off for the summer. Families have kids with all different ages and interests. Focus on your family and don't worry about what others are doing. I love when other families give me good ideas. That is what I do pay attention to. My friend loved going to Lake George and recommended that to me. My other friend loves the pool she put in her backyard and recommended that to me. I love getting information from other moms, but I really do try to refrain from comparing. That just makes people feel bad. I just told my friend to remember that Facebook is people's greatest hits, and we don't know what's going on behind closed doors.
Continue to get in your me time and self care time. I just took my dog Tanner on a two mile walk. It's good for him and it's good for me. It's something that we do every day. Sometimes we go longer and sometimes we go shorter if it's too hot for him. I will continue to go in my hot tub at night to relax. I will continue to relax with my husband watching Outlander at night. We are about to finish season 3. I went out with my friends last night and I felt like I needed to get out and get away. It was good for me. I love my family and I also need some time away. I know your kids are home more, but they need to know and respect that mommy needs me time. Continue the exercise, tv time, reading time, etc. They are also learning important lessons from us like how to take care of ourselves. My girls see me sit down with a good book and they like to too.
Remember that boredom is okay. I think it's great to take them to do fun things. I will make sure we have some fun this summer. I think it's also completely okay for our kids to have times where they tell us they're bored. This doesn't make you a bad parent. My daughter is currently making bracelets for the bracelet stand she wants to have. I'm sure there are plenty of things that they have to do inside or outside of your house. I'm sure there are a lot of chores and suggestions we have for them if they are bored! It's funny that when I suggest a chore they magically disappear and find something to do!
Summer goes by really quickly and I think we should try to plan ahead. What camps do the kids want to do? What fun stuff does your family want to do? Do you want to take a summer trip together? It is going to fly by, and I don't want you to be sad that you didn't do any of the things that you wanted to. I would really like to take a trip to Virginia to see family, so I need to plan that. As much as I want you to have down time, I also want you to be able to do things that you want this summer. I find myself happy with a lot of pool time!
One of my greatest tips since my children were little is to get out of the house. I think having just one thing to do each day helps to keep everyone sane. Even if it's a trip to Target. I love to drag my family for a family walk. We are talking about going to see a movie together. If I get out of the house at least once a day I tend to stay more sane and that goes for my children too.
Everyone needs to honor each other's space. My children were absolutely adorable playing in the pool together. They were so cute playing basketball together. Right now, all three children are in three different rooms. We need that balance of time together and time apart. If your children are getting on each other's nerves, it's probably time for a break. I know that all of my children need alone time, and they are good at seeking that out for themselves.
Help your children make connections and plans. My son is 15 and seems to be doing a good job making his own plans. Sometimes he has even coordinated rides and sometimes he needs me to taxi him around. I think it's wonderful if your children are connecting with friends and making plans. If your child is not, you may need to make some suggestions. If your child likes a lot of down time and a lot of alone time it is still good to try to help them see friend's from school and activities sometimes. My daughter needs a lot of down time but she's always thankful when I push her to make plans or when I make plans for her. Our kids don't always know what they need, and connections are good for them! Us parents need to make connections and reach out to our supports too. The whole family needs summer connections.
Finally, you can do this. You can handle hard things. You can manage your family. You are doing a great job. I want you to tell yourself right at this moment that you are doing a good job. No guilt. No reasons why you aren't. If you are at work working hard – good job. If you took your kids out to do fun things – good job. If you made them unload the dishwasher – good job. If they are telling you that they are bored already – good job! You are doing great, and you can do this.
In Summary:
Do what works for your family. Maybe you want a lot of structure. Maybe you want a lot of down time. Maybe you want a balance of both.
Adjust your expectations and make your expectations clear to your family.
I personally like a balance of down time and structure in our days. I like some weeks of camp and some weeks of no camps.
Don't compare yourself to other families. What works for your family?
Continue to get some me time!
Make plans. Plan ahead! Do you want to take a vacation? Do your kids want to go to camp? If all the camps are filled up, then you can plan better next year.
Get out of the house!
Everyone needs space!
Make sure you and your child are making social connections. You may have to push them or plan it for them.
You can do this. You can do hard things. Tell yourself good job!!
I want you to enjoy your summer! I hope that there were some tips in this blog to help you stay sane! I would love to hear from you in regards to what was most helpful and what helps you to stay sane in the summer. I am so excited for summer. We needed a break from school and homework! I want some time in the sun, in the pool and with my family and friends. Have a fantastic summer and stay sane in the process. You can do this!
Laughing, Learning, Loving,
Rebecca Greene, LCSW-R
Tune in to Facebook Live at 9:00 PM Wednesday night to hear us discuss the blog with added bonus content.
Please go get the new Whinypaluza app at the Apple app store!
Come find me on TIK TOK @whinypaluzamom
If you are looking for a supportive community, come join the Whinypaluza Mom Facebook group. I created this as I wanted us to have a place where we can talk about tips, strengths and challenges we are having. It is another step I took to help everyone to know that you are not alone. The June challenge was so much fun! Come join us and bring a friend with you! I love to give away prizes! I love women uplifting women. If you have a business that you would like to advertise, I am more than happy to give away a prize from your business in support of you (I would purchase the prizes from you).
https://www.facebook.com/groups/whinypaluzamoms
The Whinypaluza Schedule:
Whinypaluza Wednesdays: My weekly blog comes out every Wednesday. I am always open to your topic requests. A new Vlog (video blog) also comes out every Wednesday night on Facebook and You Tube live at 9:00 PM to discuss the blog. If you would rather listen to a podcast than watch a Vlog, you can wait for the following Wednesday and the Vlog is released on my Podcast.
Thank you for liking, commenting and sharing the Whinypaluza content. Keep sending me topic requests and guest suggestions! I appreciate all of you! xoxo