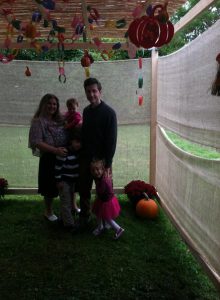 Crazy September
Oh September, I wish you a happy farewell. You are always CRAZY and this year we decided to make it even crazier!
9 years ago when my mother suggested labor day weekend for a wedding I cringed. I wanted May and I was never a September fan! However, Seth and my mom won and I went along with them. It really was a great idea. I now get to end summer and begin the school year celebrating one of the most wonderful days of my life. Don't throw up, it is true.
Lets move on to the start of school. My kids had an amazing summer, as usual. Swimming, tennis, dancing, friends, sleeping in, hours and hours in my parents pool…..They had it made! So, Max and Ella are both on the floor crying that they didn't want to go back to school! Tough! School is your job for the next long while so get used to it!!!
School supplies
Back packs
Clothes
Lunches
Schedules
Bed times
Homework
Yes, I was dreading it too! We have all managed to get back into the groove of things! Ella is loving preschool, and I am loving how easy it feels with only one child! How is it that when I had Max I thought one child was hard?
Max is another story! He is not so thrilled with first grade! What is with all the homework? He is 6! What the hell? The education department has gotten totally messed up, yes I said messed up with what they expect of very young children! Give them more recess time! Give them a ball! Let them play, people! Can you tell I am NOT HAPPY! Yes, I am that mom! The mom that wants the teacher to focus on teaching my 6 year old to love school! Teach him love for education, don't shove it down his throat! This gets me so fired up!
Anniversary, check
Started school, check
Now there are three, yes THREE Jewish holidays to celebrate in September! Rosh Hashanah, Yom Kippur and Sukkot! Lets throw in Lillie's naming with Sukkot and make even more work for mommy! Yes me, mommy, the
one who asks for more stuff to do every day! Women, just say NO!!!! Lets work on teaching our daughters this please because we were taught to say YES!
We celebrate Rosh Hashanah – happy happy joy joy, we celebrate Yom Kippur, I drag my kids, yes drag my kids to Temple, and we move on to Sukkot! My kids are going to damn well learn to love their religion! They have it
made! Their services are fun! They even had a puppet show during their service! Back in my day, we walked up a hill to Temple through the rain and the snow and…just kidding! Back in my day the services were not as fun as they are now!
My kids as usual have NO IDEA how good they have it!
Two holidays down, now on to Sukkot! The Temple puts a Sukkah in my backyard and we celebrate by having the Rabbi bless the Sukkah and bless Lillie at the same time with her Hebrew name! Fabulous idea, yes! Was it
wonderful, yes! I forgot to tell you that in the midst of all of this I was getting our house ready to go on the market!!!!!
Anniversary, Check.
Started school, Check!
Three holidays and a naming, Check!
Buy a house, Check! Forgot to mention we did find and buy a house!
Oh yes, now get your house on the market so you can sell it quickly!
Did I give myself enough stuff to do in September??
House is cleaned, house is organized, house is on the market! Thank heavens my house sold in one day! I don't think this mama could have handled showings for more then one day!
House sold, check!
House inspected, check!
September is over, CHECK!!!!!!
Goodbye September! Lets hope October is a little slower! We will start it with my daughter's first birthday! Yes, there are a bunch of birthdays! Yes, I need to pack up my house. Who are we kidding? October is going
to be crazy too! Bring it on!