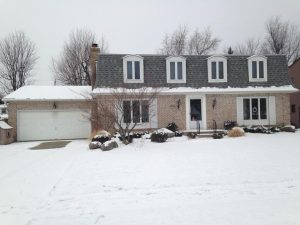 Hello All,
I have been very busy moving my family to a new home! Life has been completely crazy!
It took me about six months to pack up my house! I just kept saying "how much crap do we have?" We lived in a 1900 sq foot ranch and I just couldn't figure out where I was keeping all of this stuff! I had no idea how hard it would be to pack up while parenting three children! That was a challenge for sure!
Hire, hire, hire I kept hearing people tell me! Who are we kidding? Have you figured out yet that I am a control freak! I wanted to pack EVERY box! It drove Seth crazy! Donate, trash, give to someone, keep, were constant piles I was making while I packed! I wasn't about to keep all this crap we had! I mean all this very important stuff that we all just had to buy! I had a system and I didn't want anyone to mess with it!
Seth tried hard to help me. He did pack a ton of boxes. He couldn't understand my limitations of what he could pack. Lets fast forward to unpacking at my new house! As I unpacked the boxes Seth packed I found a bunch of crap! "Why did you pack this stuff?" I would ask him! The good man that he is, Seth would laugh it off and tell me that I could never have packed every box and that he needed to help me!
Moving day completely sucked! The new owners wanted us out by 6pm! No way! The movers couldn't get there till the afternoon. They moved up their deadline to 8 am the next morning with a request to give them keys around 9pm. Lets do this!
The movers all show up and seemed amazed by all our stuff. One mover complained the whole day! Aren't we paying him to do this? Why is he complaining?!
Thankfully our new house is less then three miles from our old house so Seth and I were running back and forth with the movers! 9 pm on the dot the new owners are calling me! Are you kidding me? Go away! I am scrubbing your floors so shut up and let me finish! The wife yells at me and tells me to call her when I am done cleaning! Can I ask you why I sold to this lady? I don't like her at all!
I got desperate and bothered my father at 10 pm to please come help us finish so we could get the heck out! We loaded all three of our cars and woohoooo old house empty!!!
Mission accomplished!
I would say 11 pm Seth and I finished unpacking our cars at our new house! My parents gave up and put the kids to bed at their house hours ago. How romantic, Seth and I get to sleep in our new house our first night all alone! We completely collapsed and slept through the night! After seven years of getting up with kids we actually slept through the night! Now that is romance!
So here we are unpacking unpacking and unpacking! Forget Chanukah, the kids can't believe all the toys that were packed up that they get to play with again! Why did I buy them new toys for Chanukah? I should have wrapped up old toys we had in storage!
The water guy
The cable guy
The furnace guy
The cable guy again
The painters
Yes the cable guy again
the painters again
The handyman
The list goes on and on of people in and out of our new home!
It is all coming together!
Ella has named her new pink bedroom Disney World.
Ella has named Max's new green bedroom Sky land.
Ella has named Lillie's lilac room Owl land and asked that I give Lillie an owl themed bedroom.
Life in our new house is good as we continue to get settled and enjoy more space!
The kids, the cats, Seth and I are adjusting to a new house, new street, new classes, new friends! I am sure there will be a lot more to come to entertain you from my family!
Happy New house!