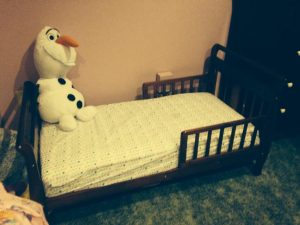 Productively Painful
Seth picks the kids up from Hebrew school and we decide to head to the mall. I want to get Lillie a mattress at Sears and I need a new dress!
We start at Sears and the kids are running around laying on all the mattresses. I am asking the sales ladies about toxins in mattresses and they look at me like I am nuts! I am asking my 2 year old which mattress she likes. I think I am funny asking Lillie but Seth is not amused! When you take Seth to a store he is on a mission! It is a mission to a quick decision and that is that! How fast can we get this done? That is the question Seth asks himself when we walk into a store.
I find a soft double mattress I like and I am quick about it but Seth's eyes start bulging in sticker shock. He tends to underestimate what I spend on things. Seth told me today that a wife is the most expensive purchase you make! Smart man!
We decide to leave and I guide them all to the Macy's dress section. I get them involved in helping me pick a dress and Seth is asking me why I didn't come by myself! Scrooge!
The kids go into the dressing room with me. Max asks why I am going in the handicapped dressing room? I tell him having children makes me handicapped and one of the ladies trying on clothes in her dressing room giggles in laughter at my humor! I guess I am not the only one who finds myself funny!
I rush through the dresses as quickly as I can. Ella announces me every time I put on a new dress.
"Here comes Rebecca Greene wearing her first dress," Ella announces loudly to Seth as I walk out of the dressing room. This continues after each dress I try on!
Lillie is very busy collecting random things from the floor – tags, hangers, stickers…..
We decide on a black dress, pay and move on to JCPenny's. Lillie is tired of walking and I forgot a stroller! I carry Lillie through the store and Max whines that it is his turn to go to Game stop. He buys a couple skylanders with his own money and we rest with some Annie's pretzals. I stare at the spot where the food court used to be and tear up. No more food court. No more merry go round. No more play place for my kids. I had so many happy memories there. Really, they are putting in a Dick's there! I am so not amused with this decision!
We head to the car and the kids moan and groan that we are headed to City Mattress. Lillie doesn't like her crib! She needs a bed! Seth tells the kids that he needs some sleep and is buying a mattress today!
The man in City Mattress starts telling us about mattresses and I see Seth's head about to explode! I ask to see mattresses as politely as I can to move things along! The kids are laying on all the beds wanting to help! If only I could get seth to humor them and include them. The man on a mission wants to be done and go home! You can imagine that I pick a mattress as quickly as I can and take them all home! I am on a mission to make my mission man happy and be done!
I have to take Max to a birthday party! Seth looks at me and says "you aren't staying right? Don't leave me!" I laughed hard and then promised Seth I was just dropping off Max! I know Seth is completely toast by now! I know there is no way he is in a state to deal with Lillie! However, I got a dress and Lillie got a mattress! It was a productively painful day!
My lessons:
Include my children when I shop and make it fun for them!
Get Seth more down time and less shopping time!
In honor of Seth my birthday man, Whinypaluza would like to wish him a super happy birthday! You are an amazing husband and father!
I love this man that I found playing in a princess castle with our two year old today!
I love this man who answers Max's endless relentless questions!
I love this man that marries Ella over and over and humors her!
You are one in a million Seth!!!
I love you so much! Happy Happy Birthday sweetheart!!