Summer Sadness and Sickies
Summer Started out great! My son couldn't have been happier to be done with fifth grade. Ella was sad to leave her sweet teacher and Lillie felt the same way! We were ready to party! My family loves the summer! Our summer tends to include the usual bucket list of pool hopping, lunches out, camp fun, smores, Niagara Falls, Darien Lake, Fantasy Island, the drive in, lots of fun family time. I love having my kids home. I am that mom that cries every September when summer ends. This is how our summer started!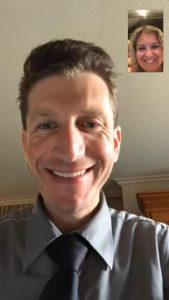 Seth left for a work trip to Vegas around July 11th. We are always sad when he leaves but we are used to it. He doesn't enjoy leaving us but Seth loves his work trips. He gets to be around people who think like him. He gets to learn a lot, teach a lot and get more clients. I was happy to hear that he was enjoying his trip but I was home very sad watching my 16 year old cat slip downhill. I was trying to prepare myself but how do you prepare to lose one of your very best friends?
I found my cat Hope when she was a tiny kitten. I am a social worker and I was counseling families in their homes. I went to my client's house on the East side of Buffalo and Hope came up to me outside of their house crying for food. She was so tiny and pitiful and I didn't want to leave her on the streets. I went home that night hoping the whole night that she would be there the next day. I went back to my client's house with my friend/coworker and my clients daughter caught Hope for me and I put her in a carrier and brought her home. I didn't even know she was all white because she was so dirty. The poor baby was starving and had three different types of worms. I fixed her all up and kept her and loved her for 16 years. I named her Hope because I hoped all night that I could find her and save her. That little kitten saved me! We saved each other! I was in a bad relationship at the time and I cried every day and she comforted me and loved me as much as I loved her. We both fell for Seth and then she put up with my three crazy kiddos. She didn't love to be held. She only wanted to be pet and her favorite thing was for you to just sit next to her.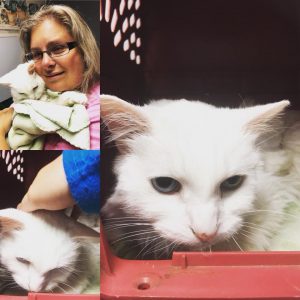 Seth flew home from Vegas to a not happy wife. I took Hope to the vet and got the bad news that her kidney disease had majorly progressed. I took her home knowing that I would have to go back to the vet. I couldn't get her to eat or drink. I couldn't get her to move. She sat in her favorite corner of my bedroom and stared at the floor for hours and hours. I went to bed that night and woke up to find her in her same corner staring at the floor. I knew this was the end and Seth went with me to the vet to say goodbye. Welcome home Seth!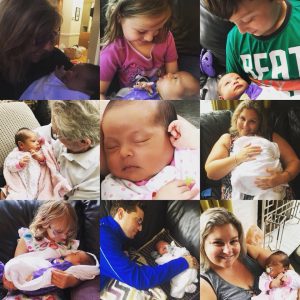 We left the vet, packed up the car, and drove off to Virginia to meet my new niece Minka. In all of my grief and sadness I kept telling myself I was going to go hold my new niece. Seth drove straight for 7 hours as I sat there crying. I couldn't have gotten away from my house fast enough. I wasn't quite sure how I was going to go home.
The next day Seth was off to my brother's charity golf tournament. It was a rainy cold day and Seth was not a happy camper. I spent the day holding my niece and trying not to cry the whole day. Being with my family was the best medicine that weekend. I didn't want to get in the car to go home but it was inevitable. I had to face that Hope wasn't going to be waiting for me when I got home.
Seth went off to work and arrived home that night complaining about his forehead. He thought he had gotten hit in the head with a branch at the golf tournament. I touched his forehead and the cut seemed to be moving. I was totally freaked out and made him go straight to urgent care. The poor man had shingles. How the heck do you get shingles? Oh yes, you get it from stress!
Seth was in a ton of pain and miserable and Max was grieving the hardest of all of us and was begging me for kittens. If my plate wasn't quite full at this time, Lillie woke up with a bright pink eye! Where did she pick up pink eye??? She proceeded to have a fever and feel like crap for about a week!
At this point, Seth wasn't feeling well, Lillie wasn't feeling well, and Max was in total sadness grieving Hope. He couldn't handle not having a pet in the house. We were visiting cats and getting lots of cat love at shelters. Crazy mommy here decided to foster kittens to make Max happy! I just wanted to see him smile and cuddling and playing with a kitten!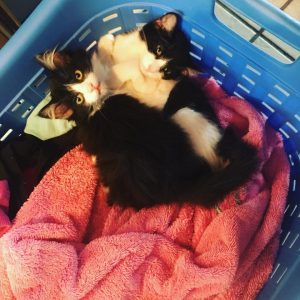 Ella falls ill with a fever and one of the kittens isn't acting right. The kitten goes off to the vet for a couple of days with a kitten virus. Lillie and Ella get better, the kitten comes home, and Max decides it is his turn to be sick. Do they have to take turns? Normally when Lillie is sick I keep Max and Ella away and we are safe! Not this time. This time one by one like dominos they fell ill. At this point I had no choice but to go with the flow! I got on the phone and cried and screamed to my mom and then decided I had to go with the flow.
Here I am today venting out all of my frustrations. I have a husband who is improving but still not feeling well. I have a son who is still complaining about his stomach! I have a bigger kitten who is too rough on the smaller kitten. Day by day I am getting through it all. If you ask me how my summer was I will probably laugh. I don't care about Darien Lake or the beach or summer fun. I care about my family. I will tell you that in all of this my priorities have changed and I have slowed down. I don't feel the need to run around. I don't feel the need to fit everything in to my summer that I possibly can. I feel the need to appreciate this wonderful family that I have created. I pray every day for their health and their safety. My good friend told me that all of this is fixable. That is what I am thankful for. Everything is fixable and time will heal all of this. There are people who can't say this. I want to say thank you. Thank you for my amazing hard working husband who has worked many hours while not feeling well. Thank you for my three healthy children who will all feel better. Thank you for these two little fur balls that have brought lots of love and energy into my home. I'm not sleeping as much and I feel like I have two more children but I love these little kittens. They have really helped us with our grief! Thank you for my health and ability to care for all of them through all of this. Summer 2018 has taught me to appreciate things differently. It wasn't an easy summer. It was a summer that taught me to slow down and smell the roses.