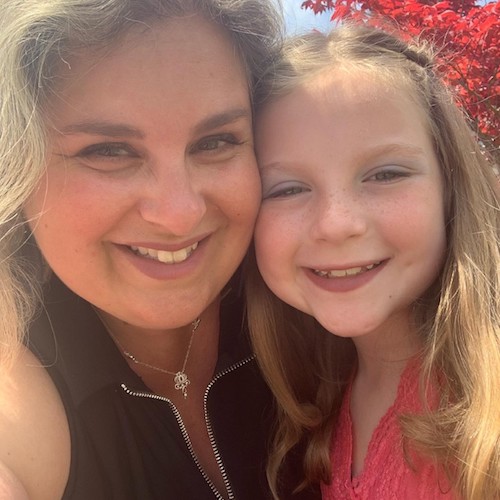 I think it has been a challenging year for everyone. I will say that Lillie and I did a good job staying in touch with our friends this year. I'm impressed with both of us. Sometimes I ask myself what I am lonely for and I work on filling that void. I may be feeling lonely missing Seth. We both run a lot with our kids, and I find that I miss him. That is a signal to me to make an effort to spend time with him or tell him we need to spend time together. I may realize that I haven't seen my parents and I'm missing them, so I make that happen. I may feel like I haven't had any friend time so I will make that happen. I may feel like I'm not having any quality time with my kids so it's time to turn my attention there.
I worry about my kids. I see that Max is on the computer a lot talking to his friends so I'm glad that he is talking to people. He is doing remote school, so he is home. He is currently on a couple soccer teams so I know he is getting out and is with his teams. However, I need to work on him making plans with his friends. I remind myself regularly that he is not me. He is not outgoing. He doesn't get energy from being with people. I know this. I also know that I need to work on him seeing his friends in person and not just on the computer. I do feel like I'm failing him in this area.
I listened to my podcast with Dr. Sheryl Ziegler called, "Mommy Burnout." Go listen if you haven't yet. It was a really good one full of so much great information for parents. Dr. Ziegler said that when someone comes to the door for her son, she tells him that he has to go outside and play. It isn't up for debate. He may be in the middle of gaming and be very content and she said that she doesn't care. I needed to hear that. We need to force our children to have face to face time. I need to make the plans for him.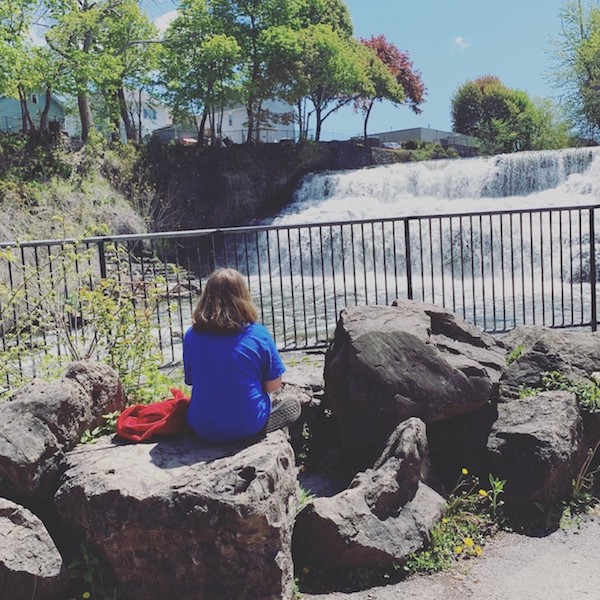 Then there is my sweet Ella. Ella is so easy. She goes to school and she goes to theater and she is so happy and content. I do see her texting her friends. I do worry about her. Her face to face contact with friends has been at an all time low this year. I blame myself. I really need to focus on getting her plans with friends. I must work on this. I love that she sees friends at school and theater. I love that she has time with her family. I just worry about friend time.
I see Lillie leaving all the time to go to someone's house. I see how she constantly asks for friend time. Max and Ella don't ask for it. They need it less but that doesn't mean they don't need it. We all need face to face time with our friends. We need family time and alone time, but we also need friend time.
I'm going to ask my children if they are lonely? I can't even answer that. Have you asked your kids or yourself that question? I do check in on them and ask them if they are okay, but I need to get more specific.
What can we do?
Check in with yourself, your spouse and your kids. Ask them if they are feeling lonely? On a scale of 1-10, 1 is I'm not lonely at all and 10 is I'm super lonely. Ask them to rate themselves.
Make friend plans for them. Some of them don't have the skills yet to get plans made and there may be obstacles that they don't know how to get around. Example is a friend who has two houses and two different sets of parents to talk to.
Spend quality time with your spouse and each child. Even 15 minutes alone can make your spouse or child feel so special and loved.
Teach yourself and your children how to spend time alone. I'm finding that I like time with myself. It reduces loneliness when you realize this.
Stay connected to friends parents so that you can help your children stay connected to their peers.
Force face to face time. Gaming is not face to face time.
Stay connected with extended family members. Time with Grandparents, aunts, uncles and cousins is good for your whole family.
Understand that things still aren't completely normal and not everyone is comfortable letting their children come to your house. Be creative and make it work. Summer is upon us so outside dates are great!
Pay attention. My daughter Ella is so easy that she wouldn't complain if she was lonely.
It's always good to have someone to talk to that isn't mom or dad. A grandparent, friend, aunt, uncle, school counselors, social workers, psychologists can all help our kids through hard times. It is not all on us.
Be a good role model. Talk to them if you are feeling lonely. "I'm really missing you. Let's spend some time together. I'm really missing your father. I need to make a date with him. I'm really missing your grandparents. Let's go see them. I'm really missing my friends. It's time for me to call my friends and make some plans." Let them hear you express it and see how you handle it. It's good for them to see you like alone time too cause then they learn what to do when they are alone.
Ask your friends how they are handling this? How are they helping their kids to stay connected to their friends?
Role play with your kids. They don't know what to say or they don't feel comfortable saying it. Help them get comfortable and normalize it for them.
Get them involved in activities. It's a great way for them to connect with kids and make new friends who have similar interests. It also helps with loneliness and boredom.
Tell someone if you are feeling lonely. Don't keep it to yourself. Work towards remedying that. Take actions steps to see people. Make the first move. Make an effort.
Have family friends over for the whole family. Make plans.
I have noticed little things that my kids don't speak up about. Lillie really wanted to play with her friend on the playground during recess the other day. Her friend saw that another friend was on the playground who she hadn't seen in a while and ran to play with that girl. I told Lillie that she could have gone up to them and asked if she could play with them too. She just doesn't always know what to say so I try to role play with her and give her the words. If she wants to be partner's with someone she needs to learn to speak up. I notice that all three of my children don't speak up. I was the same way. I know what that is like which is why I probably try so hard to help them find their voices. I hope I can make them more assertive at an early age. It took me until adulthood to find my voice. I don't want them standing there feeling sad that they aren't with someone when they didn't even try.
I think that a lot of people suffered from loneliness this year. Grandparents who weren't seeing their kids and grandkids. Elderly people in nursing homes who weren't allowed to see anyone. Kids who couldn't find friends who were allowed to come over. I'm glad to hear people speaking up about mental health.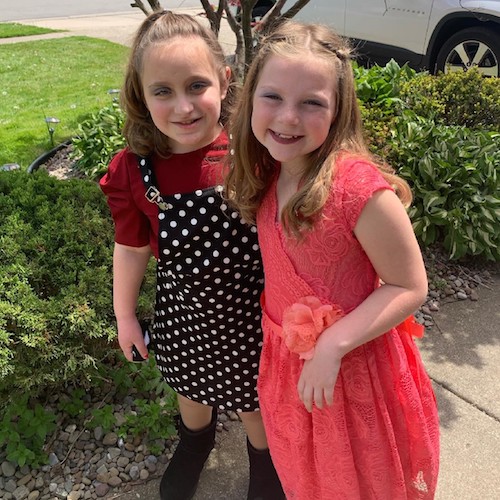 Max and I were absolutely floored that a group of parents sued our school district. They took the school district to court advocating for their kids to go back to school five days a week. Our district allowed the elementary students to go back but not the middle and high school students. These parents went to court and fought for what they thought was right. I don't know that I would have taken it upon myself to sue for that but they fought and they won. The parents talked about things like how bad it was for their kids mental health to be home. Everyone has been so worried about Covid. It is this scary word and I couldn't even believe when I was diagnosed with it almost six months ago. I couldn't believe I had the dreaded word. We talk so much about physical health while mental health slips downward.
My girls are back to school full time and I had no idea how much they needed it. It is so good for them to be back with their teachers and peers. I am so thankful. No more listening to Ella complain at the dining room table online with her classes all day. It is a new day, and it is a better day.
You help your children with so many things. Loneliness is just something that I want us to keep a beat on. Spending time with you, your spouse, siblings, grandparents, aunts, uncles, cousins, friends is so important to them. They need face to face contact with friends whether they know it or not and so do their parents. Make sure to take care of yourself too. If you are feeling lonely it's time to make some plans. Don't be shy. Reach out to people. If you are feeling lonely I guarantee you other people are too.
Laughing, Learning, Loving
Rebecca Greene, LCSW-R
Updates:
If you are looking for a supportive community, come join the Whinypaluza Mom Facebook group. I created this as I wanted us to have a place where we can talk about tips, strengths and challenges we are having. It is another step I took to help everyone to know that you are not alone. Come join us! I'm excited for more challenges and I love giving away prizes! Come join us and bring a friend with you!
https://www.facebook.com/groups/whinypaluzamoms
The Whinypaluza Schedule:
Whinypaluza Wednesdays: My weekly blog comes out every Wednesday. I am always open to your topic requests. A new Vlog (video blog) also comes out every Wednesday night on Facebook and You Tube to discuss the blog. If you would rather listen to a podcast than watch a Vlog, you can wait for the following Wednesday and the Vlog is released on my Podcast.
***Note: Due to Scheduling conflicts, The Live Vlogs will be on Thursday nights at 9:00 PM until some time in June. We will keep you posted.
Family Fridays: Every Friday morning a new Podcast is released. Most of my episodes on Fridays are my discussing parenting and marriage with experts on the topic. If you would rather watch the Podcast instead of listen, you can watch it on Facebook or You Tube. If you would like to be on my Podcast or know someone who would like to please contact me at whinypaluzamom@gmail.com
I would so greatly appreciate it if you would subscribe, rate my Podcast and leave me a five star review. This leads to it being shown to more people that we can help. I'm launching a giveaway each month to someone who has subscribed and written me a five star review. I would also love for you to share my blogs, vlogs and podcasts with a friend so that we can build our community and help people one mama at a time.
Please feel free to email me with suggestions for topics that you would like for me to cover. I would also love to hear about any lessons or takeaways that you learned from blogs, vlogs or podcasts that Whinypaluza releases. This is all for you and I hope that you are finding it helpful and seeing that you are never alone.