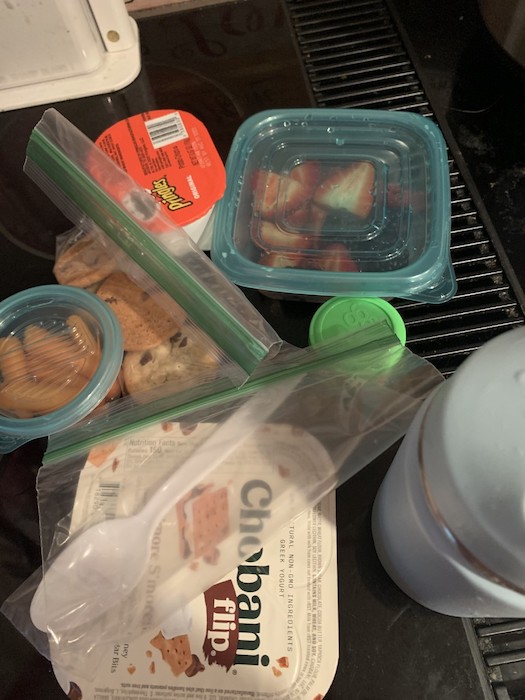 My son is back to school. He was home most of last year doing remote learning which he really enjoyed. Remote learning was a great fit for him for so many reasons. We sent him out the door to begin high school in person this year, excited for this new venture in his life. The biggest issue is that Max doesn't like to eat at school. I send him with fruit, veggies, protein bars, snacks and water, and I hope that something ends up in his stomach. I'm a mom. I worry about him. I want to take care of him and feed him good food. I told my husband that our son doesn't take care of himself. Seth's response to me was, "Neither do you!" Wow! Talk about a wake up call. He told me this at the exact right time, right space, right moment for me to really hear him. Sometimes you need to say things more than once for people to really hear you.
I told Max that it is very important to feed himself and take care of himself. He is dropped off at 7:30 AM and picked up at 5:00 PM after soccer practice. I hope he is getting some food in his stomach. How is he supposed to play soccer? "We have to fuel our bodies." I explained to Max.
I started to put two and two together. While I'm worrying about Max fueling his body, I wasn't worrying about myself. I am always taking care of people. I am a caretaker at heart. How can I take care of others if I don't take care of myself? How can I have energy and stamina to keep up with my children and give them the best of me, if I don't take care of myself?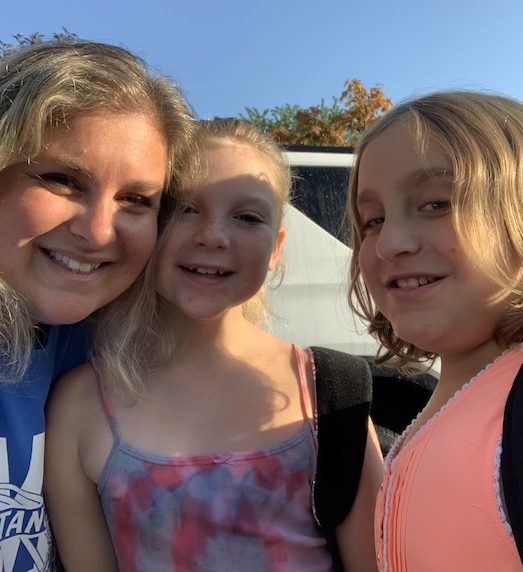 My kids are back to school full time. Since they have been back to school, I have spent most of my time at my computer in the peace and quiet. My girls are so sweet, and they want to know what I did all day while they were at school. Every day my response has been, "I worked all day." I just finished recording a podcast with a wonderful lady who is all about helping women find their joy and purpose in their lives. When I was done meeting with her, I realized that I was feeling lightheaded. I asked myself, "Did you eat anything today?" The answer was no. I brought myself downstairs and ate a big salad. I was thinking about what I was going to write and how important it is to feed myself. I could hear my husband telling me to go spend time feeding myself a good lunch.
I want to apologize to myself:
I'm sorry for not feeding you healthy food regularly. I am working on this. I just had a delicious salad. I will feed you more often and prioritize doing this. This is an important part of the day.
I'm sorry for overworking you. Let's at least block off Fridays for no work and more play time! I have so much I want to accomplish but I will pace myself.
I'm sorry for expecting you to do everything. Your family and friends are a team. It is not all on you. Remember to ask for help and remember to "Un-superwoman" yourself.
I'm sorry for being so hard on you. You deserve better. I will have more patience and kindness with myself. I will expect less.
I'm sorry for forgetting about you. You are important. You deserve to be a priority.
I'm sorry for everything that I have done wrong this year. I will continue to work on being better to myself and others.
As we celebrate Yom Kippur this week (Jewish Holiday, Day of Atonement), it is our holiest day of the year. Jews repent for all their sins for the year and ask for forgiveness. As I started to think about what I did wrong this year, I started to think about myself. I am sorry for everything I did wrong to myself. It is important to me to really reflect on this and think about what I am going to do differently. I think making sure to feed myself is a good start. We are so sorry for everything we do wrong to other people. Let us not forget about ourselves.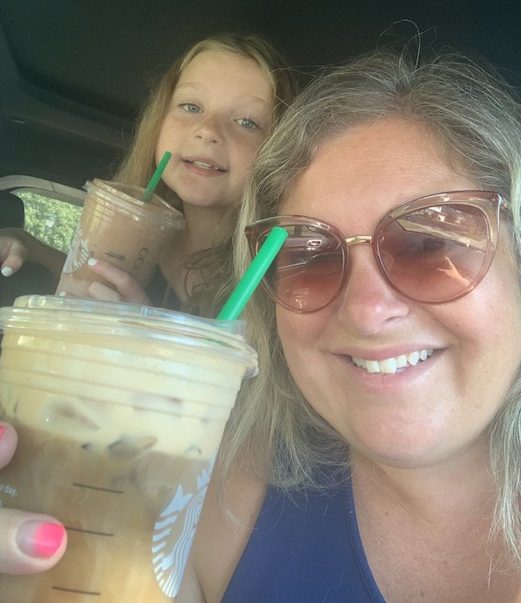 I also want to apologize to anyone that I may have hurt this year. I never want to hurt or offend any of you. I will continue to work on being the best version of myself. When I am kinder and better to myself, it reflects and ripples over to everyone in my life. Taking care of myself makes me a better wife, mother, daughter, sister, friend, social worker, etc. Start with forgiving yourself and being kinder to yourself and watch the effect it has on your life.
Go be kinder to yourself. Take care of yourself.
G'mar chatima tova which means, "May you be sealed in the Book of Life." The Jewish Calendar is different and follows a Lunar cycle. May all my Jewish tribe have a healthy and safe year ahead.
Laughing, Learning, Loving,
Rebecca Greene, LCSW-R
Updates:
If you are looking for a supportive community, come join the Whinypaluza Mom Facebook group.  I created this as I wanted us to have a place where we can talk about tips, strengths and challenges we are having.  It is another step I took to help everyone to know that you are not alone.  The September Challenge just finished. It was a lot of fun! Come join us and bring a friend with you! I love to give away prizes!
https://www.facebook.com/groups/whinypaluzamoms
The Whinypaluza Schedule:
Whinypaluza Wednesdays: My weekly blog comes out every Wednesday.  I am always open to your topic requests.  A new Vlog (video blog) also comes out every Wednesday night on Facebook and You Tube live at 9:00 PM to discuss the blog.  If you would rather listen to a podcast than watch a Vlog, you can wait for the following Wednesday and the Vlog is released on my Podcast.
Family Fridays: Every Friday morning a new Podcast is released.  Most of my episodes on Fridays are my discussing parenting and marriage with experts on the topic.  If you would rather watch the Podcast instead of listen, you can watch it on Facebook or You Tube.  If you would like to be on my Podcast or know someone who would like to please message me on Facebook or Instagram or at whinypaluzamom@gmail.com
I would so greatly appreciate it if you would subscribe, rate my Podcast and leave me a five star review.  This leads to it being shown to more people that we can help. I would also love for you to share my blogs, vlogs and podcasts with a friend so that we can build our community and help people one mama at a time.  xoxo
Please feel free to email me with suggestions for topics that you would like for me to cover. I would also love to hear about any lessons or takeaways that you learned from blogs, vlogs or podcasts that Whinypaluza releases. This is all for you (it helps me too), and I hope that you are finding it helpful and seeing that you are never alone. We are in this parenting world together.