We are all a work in progress. Every day I work on myself and doing better. Sometimes I succeed and sometimes I stumble. I like to write about all of it. I learn from my successes and from my challenges. If I have a challenge, I can analyze it and plan for what I'm going to do differently next time. If I succeed, I want to look back on how I was able to do that so that I can repeat it. Let's jump into a successful Saturday I had despite all the chaos.
It was going to be a very windy Saturday. We were warned by National Grid that we should be prepared in case we lost our power. It was my mom's birthday, and I had a lot to do. It was one of those day's when I hopped out of bed because the to do list was a long one. I know you are thinking that your to do list is long every day. I hear you and I concur.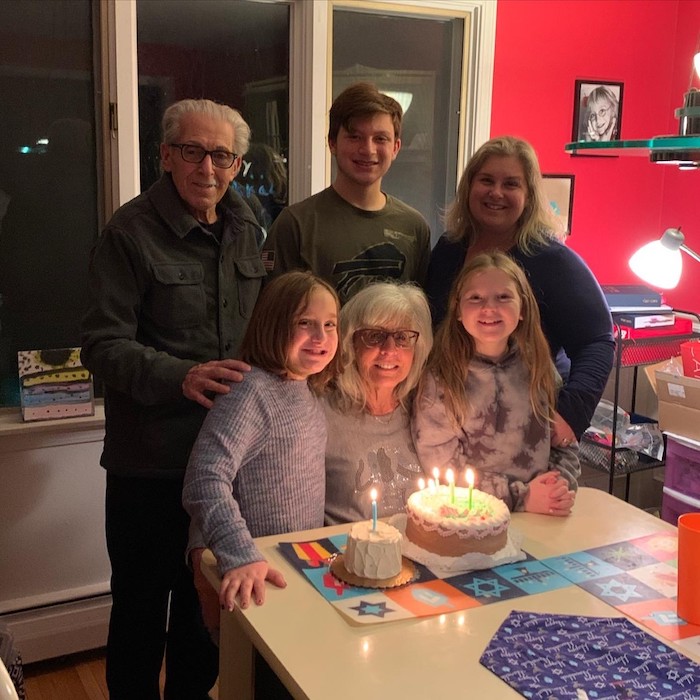 I got out of my mom that she wanted a vanilla cake. I was wondering why I didn't already bake one, but what a week I had. My husband was doing a 6 day Tony Robbins seminar at home and I was doing my best among all my regular chaos to watch with him. That didn't work out very well but that's a whole different topic. I didn't get done a lot of stuff that I would normally do as I was trying to watch the seminar as much as I could. I didn't want to just go to Wegman's and grab a cake (why not, they have an excellent vanilla cake). I start calling bakeries and the one across the street says they have a lot of vanilla cakes. I run over there to find that they have zero vanilla cakes. Who just answered the phone? Not very good customer service and it gets worse. She tells me she has a vanilla/chocolate half and half cake for me, and she comes out from the back with it, and I can't read the writing. She gets very annoyed with me and huffs to the back to try to rewrite it. Does it seem very professional to write on a cake and have the customer not be able to read it? She comes back with the cake. It looks terrible. She wrote in green and it's not even a vanilla cake. I am not quite sure why I didn't just leave and go to another bakery. I am way too nice. Take a lesson from me and don't take a cake that you don't want. I tried to be as nice as I could, but I have never had good luck with this bakery. I will write them off my list of places to go for a cake and off to Wegman's I went. I walk to my car thinking, "Wegmans to the rescue." Thank you Wegmans for actually having vanilla cakes that my mother enjoyed. Yes, we had two cakes. Yes, I laughed about it. No, we didn't really like the first cake.
You can't really walk at Wegman's because it's packed. I am very fortunate that I can grocery shop during the week in the morning when it isn't crowded. I try to avoid the weekends. My mom cooks for my family all the time. She loves to cook and take care of us. I get it from her. However, it was her birthday, and it was my turn to cook for her. She wanted homemade meatloaf and mashed potatoes, and she was going to get it. I dealt with crazy Wegmans and ran home to cook.
The lights start to flicker on and off. "Uh oh," I say out loud to my husband. How am I going to cook? The power continues to go on and off and my 9-year-old freaks out every time. We show her that we have flashlights, candles and backup phone batteries ready. I reassure her all day that she is safe and with her parents. Lillie and our dog Tanner were not happy with the heavy wind noises all day. Lillie continued to freak out and I found myself totally calm. The power kept going off and on and Lillie kept running to me scared. "Be calm for her. Reassure her that she is safe. She is just scared." Boom. Do you hear that? That is some positive self-talk going on. I wasn't annoyed. I didn't tell her to go away. I didn't yell. I knew she was having a hard time and I continued to comfort her and stay calm. I am not always successful at this, but today I managed to keep my cool. I did it for Lillie, and I did it for my mom. I wanted to give her a good birthday. I had a lot of motivation to have a good day. My mom works so hard. She runs a health food store and works a lot. She helps people all day every day. She cooks every day. She works almost every day. I wanted her to come over and put her feet up, and I wanted to wait on her.
I cooked as quickly as I possibly could. I prepped everything to get it into the oven. "It's ok if you lose power your parents have a generator. You can pack everything up and go cook there." BOOM! I did it again. That's some positive self-talk keeping me calm.
I texted my mom that the power kept going on and off. I had the meatloaf in the oven. No joke, I said a prayer and asked for the ability to cook my mother a nice birthday dinner. She deserves this damn it! I got the table ready, and the dog groomer shows up. I almost forgot about this! I love that she takes Tanner to the driveway in her spa van and gets him all clean and trimmed up! One hour without Tanner meant that I could vacuum and clean without him being freaked out. Tanner doesn't like the wind and he doesn't like the vacuum. "Go with the flow of the day. Whatever gets done gets done. Your parents don't expect a perfect house!" Wow, have I changed.
Seth, (husband), I want you to give me some credit here honey. When Seth and I moved in together I expected the house to be perfect. After each child was born, I calmed down a little. Now I know that my house will never be perfect, and I am okay with that. I like my house clean. I don't like clutter. However, I don't get high anxiety and become very stressed out anymore when people come over. Guess what, we live here. Two parents, three kids and three pets are going to have a lived in house. I have changed my standards and it has made my family and I happier.
The table was set. Dinner was made. We still had power (it kept going on and off all day). The house was semi-clean. My parents show up with Chanukah gifts. We didn't get to celebrate Chanukah because Ella got a stomach bug the day that we were supposed to celebrate with them. Another Chanukah bomb was about to go off in my house and that's okay. There were about 9 Chanukah bombs for 8 nights, plus a night with my parents, and they all eventually got cleaned up.
My mom got to relax and have a homemade dinner that she didn't cook. She enjoyed her vanilla Wegman's cake (not the other one that I should have left at the bakery). She enjoyed her birthday gift, Chanukah gifts, and watching her grandkids open their presents. Ella was thrilled to get a guitar and Seth and Ella played for us. Lillie even grabbed her flute and joined in. It was a successful day and a successful evening. We even had a clean dog for my mom for her birthday (coincidence but still cool). The best part of all of this is that I mentally had a successful day despite all the chaos.
How did I do that?
I kept my sense of humor. I laughed my way through the day.
I was motivated to give my mom a good birthday.
I was prepared for the power to be difficult and possibly go off.
I had positive self-talk.
I knew Lillie was having a hard time (and Tanner our dog) and I was understanding and comforting instead of annoyed.
I didn't discuss a very important point in the day. My husband Seth. Seth was very supportive and helpful. We need support. We have come a long way together. He asked me how he could help. I didn't feel alone. I felt like I had a partner to help me through the day. He was prepared with flashlights and candles. He gave me praise and encouragement and he was by my side. We did it together. When we do things together and I feel supported I tend to be calmer.
I didn't expect perfection in the day, the food or the house.
Covid has given me a new appreciation for getting to get together for celebrations. For getting together in general.
Sometimes I get it right and sometimes I get it wrong. We will learn together from both. I will learn from this success so that I can do it again. I would love to hear about a success you have had. Please share with us because we can all learn from you too! Keep trying mama! We are in this parenting world together!
Laughing, Learning, Loving,
Rebecca Greene, LCSW-R
Updates:
If you are looking for a supportive community, come join the Whinypaluza Mom Facebook group. I created this as I wanted us to have a place where we can talk about tips, strengths and challenges we are having. It is another step I took to help everyone to know that you are not alone. We just finished the December Light Up the World challenge. I am having fun making prize deliveries today. Come join us and bring a friend with you! I love to give away prizes! I love women uplifting women. Let me know if you have any prize ideas that you would like to win. If you have a business that you would like to advertise, I am more than happy to give away a prize from your business in support of you.
https://www.facebook.com/groups/whinypaluzamoms
The Whinypaluza Schedule:
Whinypaluza Wednesdays: My weekly blog comes out every Wednesday. I am always open to your topic requests. A new Vlog (video blog) also comes out every Wednesday night on Facebook and You Tube live at 9:00 PM to discuss the blog. If you would rather listen to a podcast than watch a Vlog, you can wait for the following Wednesday and the Vlog is released on my Podcast.
Family Fridays: Every Friday morning a new Podcast is released. Most of my episodes on Fridays are my discussing parenting and marriage with experts on the topic. If you would rather watch the Podcast instead of listen, you can watch it on Facebook or You Tube. If you would like to be on my Podcast or know someone who would like to please message me on Facebook or Instagram or at whinypaluzamom@gmail.com
I would so greatly appreciate it if you would subscribe, rate my Podcast and leave me a five star review.  This leads to it being shown to more people that we can help. I would also love for you to share my blogs, vlogs and podcasts with a friend so that we can build our community and help people one mama at a time.  xoxo