If you don't already know this about me, I am a busy mama! I have three children who keep me very busy. I was very happy and fulfilled being a stay-at-home mom. In the last 16 years of motherhood, I have never been bored. The kids, the house, the errands, etc. are enough for me to keep up with. Today I have been a mom for 16 years. My son Max is 16 today! What a ride it has been! I will write about Max next time! Today let's focus on this first summit I just completed!
I started writing about parenthood to help me cope and to document our lives. It goes by so quickly and I wanted to remember things. I also found that writing and getting it out of me made me feel less overwhelmed. I strongly recommend trying it.
My parenting and marriage blog thankfully took off and started making us an income. My marketing master husband took the blog to a vlog, to a podcast, to books and now to my first ever summit. I tend to say the same thing to Seth every time he comes to me with an amazing new idea: "I'm too busy, I don't have time." I have a messed-up relationship with time. Time is a thief! I need to go back and read my blog about time. Time is whatever we make of it. I have realized with time that yes, I am busy and yes, I am open to trying new things too. The new endeavors help me to grow as a person, help others, increase my creativity and give me fabulous experiences. So, the next time my husband comes to me with an idea, I will say: "Let's do it." It's all about priorities. I love taking care of my children and I love my Whinypaluza work. What don't I love? Cleaning! Cleaning lady is coming tomorrow!! One of my big lessons in life is to learn to delegate when I can! Do more of what I love and less of what I don't love!
My first summit was last Thursday and Friday. Two days that go on the list as two of my best days ever. I am going to start with giving credit where credit is due. Seth produced and managed the whole summit. I may have hosted it, but he put the whole thing together with the assistance of our amazing VP of graphic design Kristin Williams. HUGE GIANT THANK YOU'S to Seth and Kristin.
I also have huge appreciation for the fantastic presenters and participants. The magic and energy that I got to be a part of wouldn't have happened without them. I am going to tell you my wonderful lessons from each presenter but let's start with the participants.
The participants were AMAZING! They were chatting in the chat box all day long for two days. The comments were so wonderful and so appreciated. They were asking questions, supporting one another, being vulnerable, sharing what they were learning, and making the days pure and total magic. I can't thank them enough for taking this ride with me! I hope that they took away a lot of knowledge and lessons that they can implement in their everyday lives. A couple of my favorite comments from participants:
"I've taken away more knowledge and guidance from this summit than from multiple family and marital counseling sessions that I've been in!"
"This summit is my self-care!"
Those comments make every single minute of this conference worth it to me! Individual, couples and family counseling are great. There is so much value. I am trying to do more than that! I am trying to get to more people. I did my best to counsel A LOT OF people and not just the people who would come to my office for a session. In Seth and my creative ways, I am hopefully reaching many!
What I heard the women saying repeatedly in the chat box was that they need a tribe. We were part of a tribe for two days together. I felt the love and support around me. I want to continue that tribe. I want to do another summit, but I have other ideas to help build you a tribe. My first idea was the Whinypaluza mom Facebook group that is free to join on Facebook. https://www.facebook.com/groups/whinypaluzamoms My wheels are turning as I think about more ways to give you the tribe that you are looking for. Thank you for being part of my tribe.
Let's go through day one and what I learned from the amazing presenters: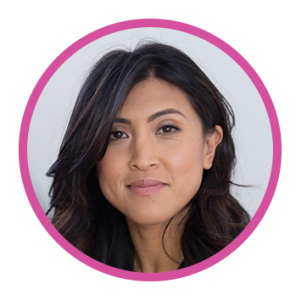 The peaceful, calm, thoughtful Josephine Atluri, Mindful Parenting. Josephine was episode number 151 on the Whinypaluza podcast. All these wonderful presenters have been on my podcast.
When Seth worked on the schedule with the presenters, he didn't realize that he was putting the perfect person to start us off and set the tone of the summit. Josephine, you couldn't have started us off better. A few lessons from Josephine:
The word CURIOUS keeps coming up for me lately. I am supposed to focus on this word. I can feel it. Become curious about yourself and others. Become curious about why you are stressed!
Have a point of focus to be less stressed and less chaotic and to be more present.
Respond with thoughtfulness and empathy. Take the moment. Take the pause and think before you react.
The goal is to respond vs. react.
Do affirmations and breathing exercises with our children. Breathe in for the count of four and breathe out for the count of 8 and keep repeating.
You are creating different neural pathways as you meditate and breathe and say your affirmations.
Name your inner critic.
Talk to yourself: "Rebecca, you are writing such a great blog."
Thank you, Josephine, for the amazing beginning. You put us all in a state of calm and focused clarity to be able to learn and grow. www.jatluri.com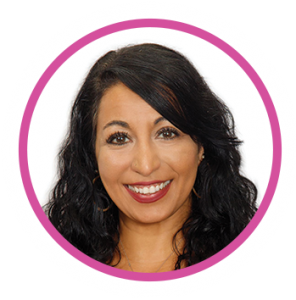 The amazing strong intelligent Dr. Liz Nissim Matheis, Healthy Relationships with your children, your partner and yourself. Dr. Liz was episode number 68 on the Whinypaluza podcast.
I have had the pleasure of having all these wonderful presenters on my podcast. When Dr. Liz and I got together, we clicked instantly. She is one of the women that I wished lived near me so that we could hang out and be friends. She is dynamic and we all learned a lot from her:
A healthy relationship is when you have connection, honesty, validation, communication, feeling safe and feeling you belong.
Our goal is to raise healthy independent children.
We need to allow our children to fail so that they can learn and become resilient.
The goal is to be firm and flexible.
We want to build their self esteem by focusing on their strengths.
Co-parenting – division of labor, make decisions together, disperse the mental load.
Four parenting styles: Authoritarian – because I said so. Strict. Low warmth. *Authoritative is the goal – firm, flexible, warm. Permissive – few demands, little discipline, fear of the child = causes anxiety for children. Who is the parent? Uninvolved – few demands and detached.
Make date nights with your spouse and don't talk about the children. A good marital relationship causes less stress for children.
A stable family at home leads to children having success out of the home.
We want to aim for structure, security, routines, consistency, expectations, high standards.
Tag your partner when you are feeling spent to take over parenting.
Take the pause before you respond.
Tell your kids that you need to think and will get back to them. You don't need to respond right away. This is how we can decrease our reactivity.
Teenagers need the perception of control so give them choices.
Make suggestions to teens to gain greater buy in, "Why don't you think about this."
The participants asked for Dr. Liz to come back to the podcast to discuss parenting teenagers. I will definitely ask her to come be a guest again. Thank you, Dr. Liz, for sharing your time and valuable expertise with us. www.psychedconsult.com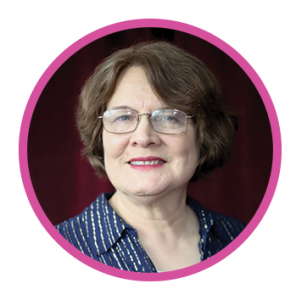 The caring, warm, wise Emmalou Penrod, Resolving Family Conflict. Emmalou was episodes 48 and 90 on the Whinypaluza podcast.
Emmalou jumped right into teaching us about conflict:
Contention vs Conflict was extremely helpful to distinguish between. We don't want contention.
She talked about win – lose vs. working towards win-win. I am right and I want to win is not how to handle a conflict.
Put love and respect first in your relationships.
Value others' opinions.
Resolve conflict with respect.
A productive conflict includes collaboration, empathy, calmness and solution seeking.
Be curious vs. judgmental. There's that word CURIOUS again.
When resolving a conflict, we want to meet both parties involved needs.
Be creative and persistent when resolving a conflict.
Emmalou showed two photos of conflict. One photo had a dad sitting eye level discussing the conflict calmly with his daughter. The other photo showed the dad standing over his daughter and yelling at her. Aim for the first photo.
I loved listening to Emmalou's calm intelligent presentation. Emmalou, thank you so much for your time and wonderful presentation. She left us with this link: www.feelingtriggered.com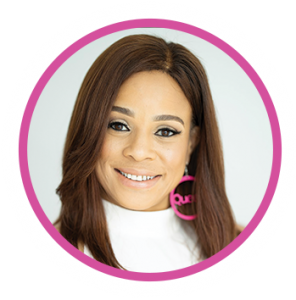 The radiant, joyful boss Maxine Johnson, Boss Moves – Three ways to harmonize marriage and being a female leader. Maxine is episode number 138 on the Whinypaluza podcast.
Maxine entered the summit, and the energy level went through the roof. Maxine not only shared her wisdom with us, she also seems like she is a ton of fun. We had fun of hanging out with her at the summit and learning from her:
Maxine told this story of her son calling her in the middle of the night. She answered the phone and was angry at her son for calling so late. He explained to Maxine that if it was one of her client's she would have been happy to help. This is such an important point that she made in this story:
Treat your family as well as your treat your clients. Your family should get the best of you!
If something isn't working in your marriage, then you need to work together to fix it. The goal is family harmony!
Listen to understand not to respond/react.
Listen with intent.
Being vulnerable is powerful.
Ask questions.
Have fun and be silly with your spouse!
Show appreciation.
Thank you Maxine, for joining us, partying with us, bringing harmony, fun and your expertise! I appreciate you! www.wifebossacademy.com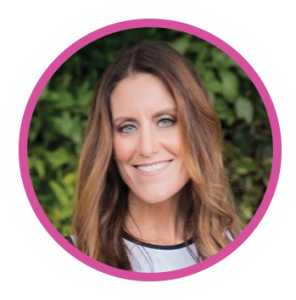 The enthusiastic, spirited, interesting Kerry Tepedino, 7 tips to Mindful Parenting. Kerry was episode 70 on the Whinypaluza podcast.
Kerry kept the party going with her energy level. She provided us with great tips to be a more mindful parent:
Get curious – why do I feel like that? Do you see that the word curious keeps coming up.
Be mindful of what triggers you. This is where we need to do self-discovery and our own personal development.
Apologize for the messy and own your mistakes.
We can't start working on this too early with our children.
It's okay to be human.
Create a learning experience from the tough moments.
Use breathwork to reground yourself.
Model the behavior you want to see your children have.
Only one thought away from change.
Thank you to Kerry for spending time with us and sharing all this wisdom! Insert link. www.kerrytepedino.com
I ended the day with my presentation: overcoming common parenting mistakes. I will share this with you another time. I will also move on to day two in the next blog. I love looking over my notes and remembering this amazing day. This was only day one! I hope you enjoyed the journey through day one with me. I look forward to sharing day two with you too.
I would love to hear what resonated with you from this blog!!
Laughing, Learning, Loving,
Rebecca Greene, LCSW-R
Whinypaluza Notes:
Whinypaluza Mom Group:
If you are looking for a supportive community, come join the free Whinypaluza Mom Facebook group.  I created this as I wanted us to have a place where we can talk about tips, strengths and challenges we are having.  It is another step I took to help everyone to know that you are not alone. The January challenge was so much fun. Come join us and bring a friend with you! I love to give away prizes!
https://www.facebook.com/groups/whinypaluzamoms
The Whinypaluza Schedule:
Whinypaluza Wednesdays: My weekly blog comes out every Wednesday.  I am always open to your topic requests.  A new Vlog (video blog) also comes out every Wednesday night on Facebook and You Tube live at 9:00 PM to discuss the blog.  If you would rather listen to a podcast than watch a Vlog, you can wait for the following Wednesday and the Vlog is released on my Podcast.
Family Fridays: Every Friday morning a new Podcast is released.  Most of my episodes on Fridays are me discussing parenting and marriage with experts on the topic.  If you would rather watch the Podcast instead of listen, you can watch it on You Tube.  If you would like to be on my Podcast or know someone who would like to please message me on Facebook or Instagram or at whinypaluzamom@gmail.com
I would so greatly appreciate it if you would subscribe, rate my Podcast and leave me a five star review.  This leads to it being shown to more people that we can help. I appreciate it when you share my blogs, vlogs and podcasts with a friend so that we can build our community and help people one mama at a time. Every time you like and/or comment on a post it helps Whinypaluza!
Please feel free to email me with suggestions for topics that you would like me to cover. I would also love to hear about any lessons or takeaways that you learned from blogs, vlogs or podcasts that Whinypaluza releases. This is all for you (it helps me too), and I hope that you are finding it helpful and seeing that you are never alone. We are in this parenting and marriage thing together. xoxo