I want us all to evaluate dances that we do with our loved ones that we want to change. When I refer to the dance, I am referring to patterns. The same fights. The same patterns. The same dynamics that you see that aren't working that you would like to see change and get better.
I will tell you what dance doesn't work:
Fire with fire!
What do I mean by fire with fire? When someone in my family gets angry, it doesn't work for me to also get angry with them or at them. All it does is escalate the conflict and make it worse. I don't want to make it worse. I want to make it better.
I am never going to be perfect, but I am having more success with remaining calm. I want to share with you what I am thinking and doing when I am having success and when I am going down the wrong path. Let's start with the wrong path:
"Why does she do this to me."
"I'm such a good mom, I don't deserve this."
"I'm too tired for this."
"Where is Seth? When is he coming home. He needs to deal with this."
"I'm not putting up with this crap."
"She can do better than this."
"Is she 4 years old or 10 years old?"
"I've had it. She needs to be nice to her sister."
"I'm not raising her to act like this."
Becoming aware of the thoughts that I have that don't work was a good step that I took to change the dance. I also used to focus on controlling my kids vs. controlling myself. My power is in controlling myself. Getting control of myself changes the whole dance. Getting control of myself also models these skills for my children and for my husband. I want to teach and show them how to stay calm.
When I have negative thoughts such as the examples I listed above, I get angry, the conflict escalates and gets worse. Let's switch to what thoughts I have that helps me to remain calm:
"I would be upset if I was her too."
"She's having a hard time."
"I still struggle with control of my emotions and I'm 46."
"If you stay calm, you can help her through this."
"Staying calm will help her deescalate."
"Teach her and show her how to stay calm."
"You're doing a good job. Keep going."
"Maybe it's time to say you need a little space so you can stay calm. Let her know you are walking away not to leave her but to calm yourself."
"Seth and/or Max is right here with you. They will help you through this."
"You have been successful before. You know you can do this."
"She needs your help."
My thoughts lead to how I feel and how I act. I don't expect myself to always do it right. If I don't like the direction I am going, I remind myself to reset and rewind. We can restart as many times as we want. If we mess up we can also repair by apologizing for losing our cool.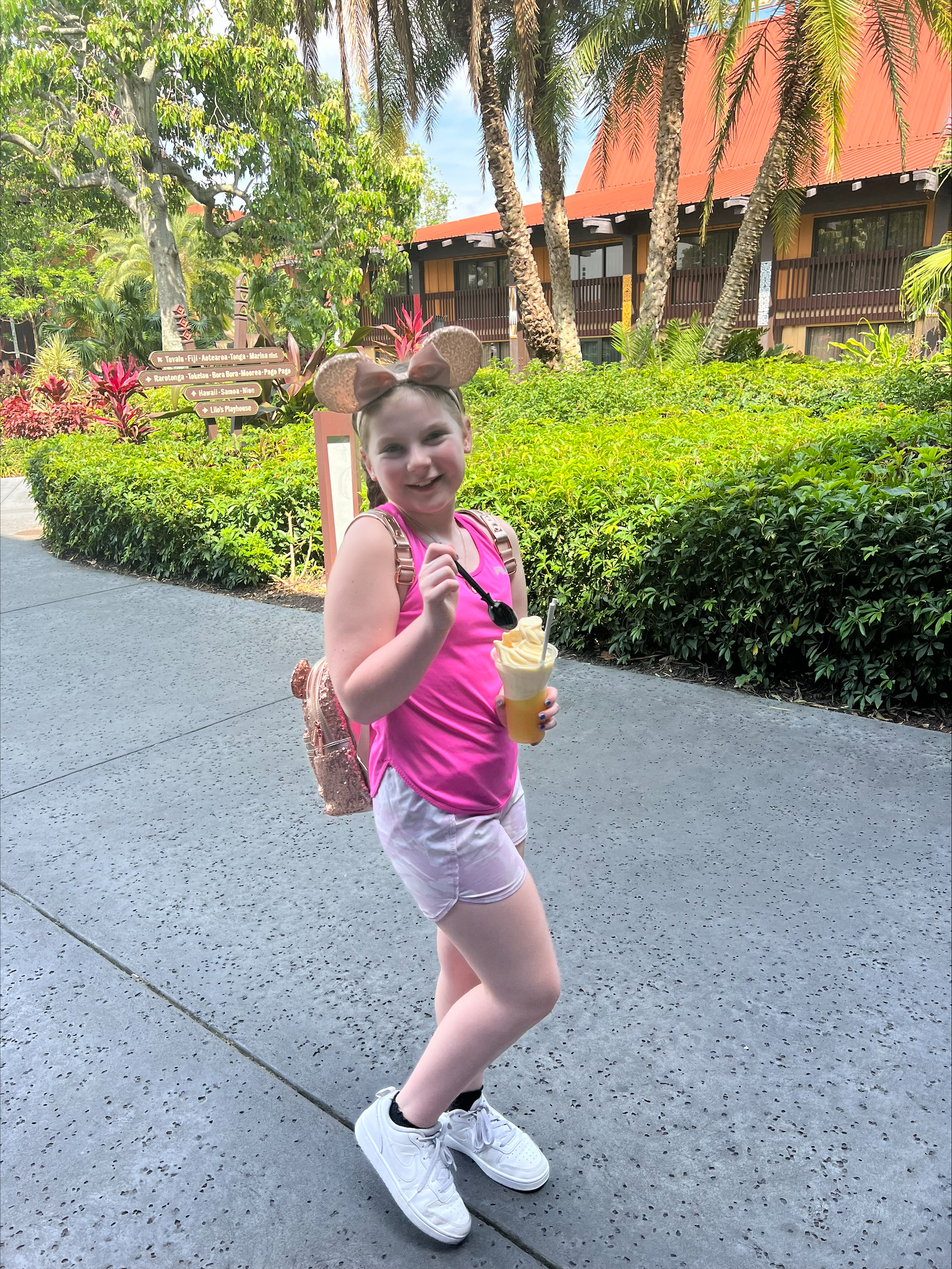 Seth and I did it right together on Saturday. We were both absolutely exhausted from the whole ordeal, but I like how we handled it. Seth and I let our daughter know together that we weren't going to give in. Seth stuck it out with me calmly. I told her I understood that she was upset and that I felt badly about that. Just because I felt badly that she was upset, that doesn't mean I was going to give in. I didn't like my daughter's behavior and wasn't about to go buy her what she wanted. Sometimes Seth or I escalate and the teamwork isn't effective. This time we were both calm, firm and loving. Probably the hardest but most effective parenting formula is calm firm and loving. We will continue to work on repeating this. I also think it's important for us as parents to be flexible. We don't want to have rigid thinking.
What was Seth telling himself to be successful in his parenting? I will ask him this when we discuss this in my live vlog.
Right this moment, I want you to sit down and evaluate what thoughts and actions of yours leads to effective parenting. Tell us one way you are going to change the dance in a better direction today. Don't ever give up. Keep evaluating what works and what doesn't. Keep encouraging yourself and use your supports.
Parenting isn't easy and we just keep laughing, learning and loving!
Rebecca Greene, LCSW-R
Check out my link tree:
Whinypaluza Notes:
Whinypaluza Mom Group:
If you are looking for a supportive community, come join the free Whinypaluza Mom Facebook group.  I created this as I wanted us to have a place where we can talk about tips, strengths and challenges we are having.  It is another step I took to help everyone to know that you are not alone. The April Spring break challenge was a lot of fun. Come join us and bring a friend with you! I love to give away prizes. This group is going private so please find me on Facebook at Whinypaluza or Rebecca Greene and message me to ask for an invite. I'm also on Instagram @becgreene5 and @whinypaluza_mom. I am also on Tik tok @whinypaluzamom.
The Whinypaluza Schedule:
Whinypaluza Wednesdays: My weekly blog comes out every Wednesday.  I am always open to your topic requests.  A new Vlog (video blog) also comes out every Wednesday night on Facebook and You Tube live at 8:00 PM Eastern time to discuss the blog.  If you would rather listen to a podcast than watch a Vlog, you can wait for the following Wednesday and the Vlog is released on my Podcast.
Family Fridays: Every Friday morning a new Podcast is released.  Most of my episodes on Fridays are me discussing parenting and marriage with experts on the topic.  If you would rather watch the Podcast instead of listen, you can watch it on You Tube.  If you would like to be on my Podcast or know someone who would like to please message me on Facebook or Instagram or at whinypaluzamom@gmail.com
I would so greatly appreciate it if you would subscribe, rate my Podcast and leave me a five star review.  This leads to it being shown to more people that we can help. I appreciate it when you share my blogs, vlogs and podcasts with a friend so that we can build our community and help people one mama at a time. Every time you like and/or comment on a post it helps and is so appreciated!
Please feel free to email me with suggestions for topics that you would like me to cover. I would also love to hear about any lessons or takeaways that you learned from blogs, vlogs or podcasts that Whinypaluza releases. I hope that you are finding all this helpful and seeing that you are never alone. We are in this parenting and marriage thing together. xoxo