Stop Saving the stuff!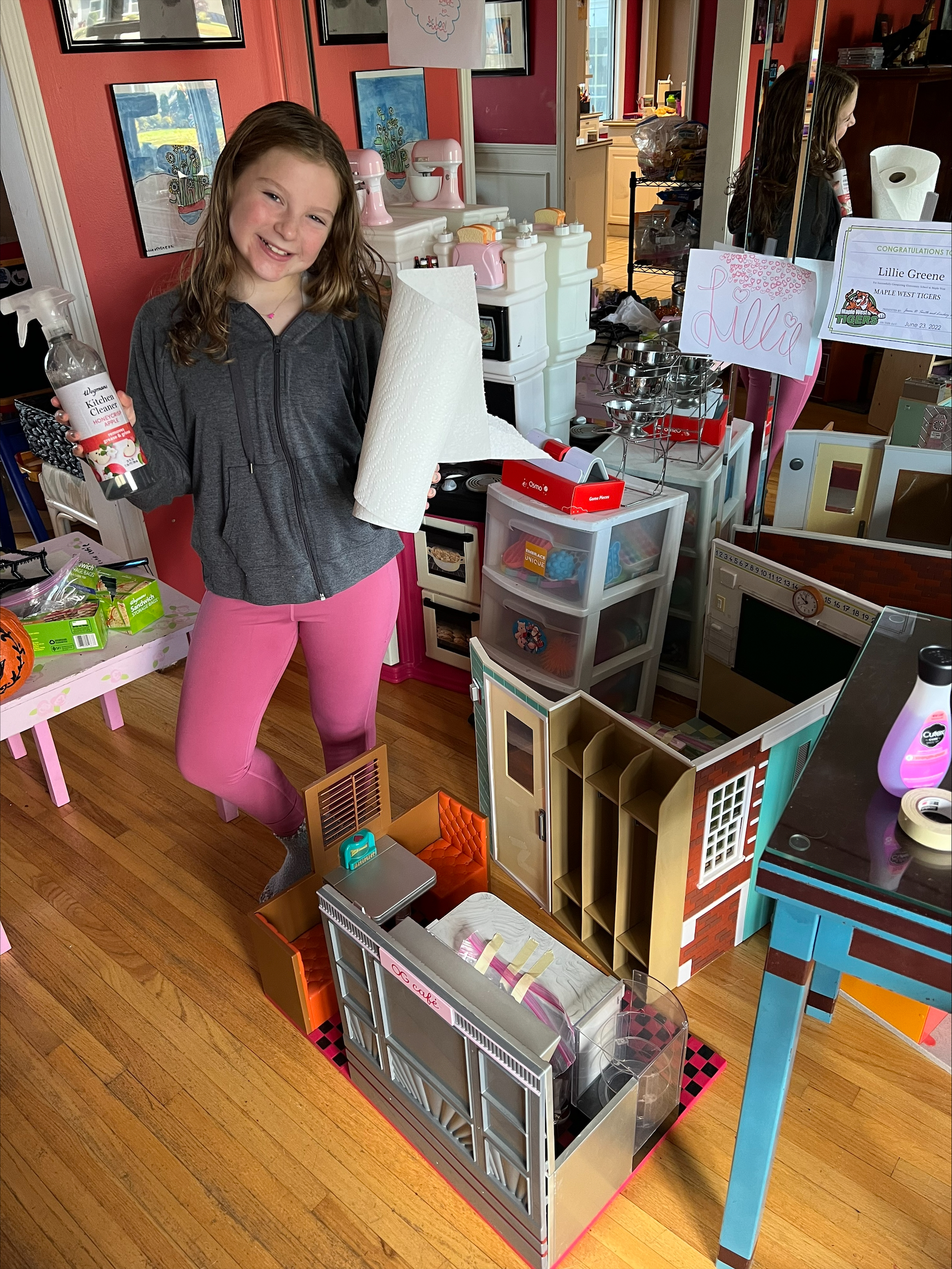 I looked around the playroom at all of Lillie's nice toys and a tear ran down my face. I was sad and I knew it was ok to be sad. It's emotional when your children outgrow toys. Lillie is my youngest, so it is hitting me the hardest. This is the first year that there won't be any toys on her Hanukkah list. I love buying toys. I just mailed my niece toys for her birthday, and it brought me so much joy. I love toys, and I loved buying my children lots of toys that cluttered up our house. We are moving into a new stage of life and it's time to get the toys out.
I could say:
I'll save this for my grandkids (I don't have room).
These are too expensive to let go of.
These toys have too much sentimental value.
What if my nieces want these?
What if she changes her mind and wants to play with these.
I could go over so many reasons why I should hold on to these toys. The bottom line is that they take up a lot of needed room in our home and my daughter is now in the tween years. We don't have little kids anymore asking to play with toys. Thankfully she isn't ready to part with her kitchen, but I have a feeling that is coming soon.
I walk through our basement, and I see so much stuff. I told Seth it has become the toy junkyard. I see decorations everywhere. At least I use my decorations but there is so much stuff that we aren't using.
When we moved into our current home over ten years ago, I loved the process of making piles before we moved. I wouldn't let anyone help me because I wanted to make separate piles of sell, recycle, donate, or trash it. I told my husband that we should move again to purge again. It is such a good feeling. I don't need to move as an excuse to go through things. I want to unclutter my home and that is reason enough. An organized uncluttered home leads to an organized uncluttered mind. Why is this so hard to do?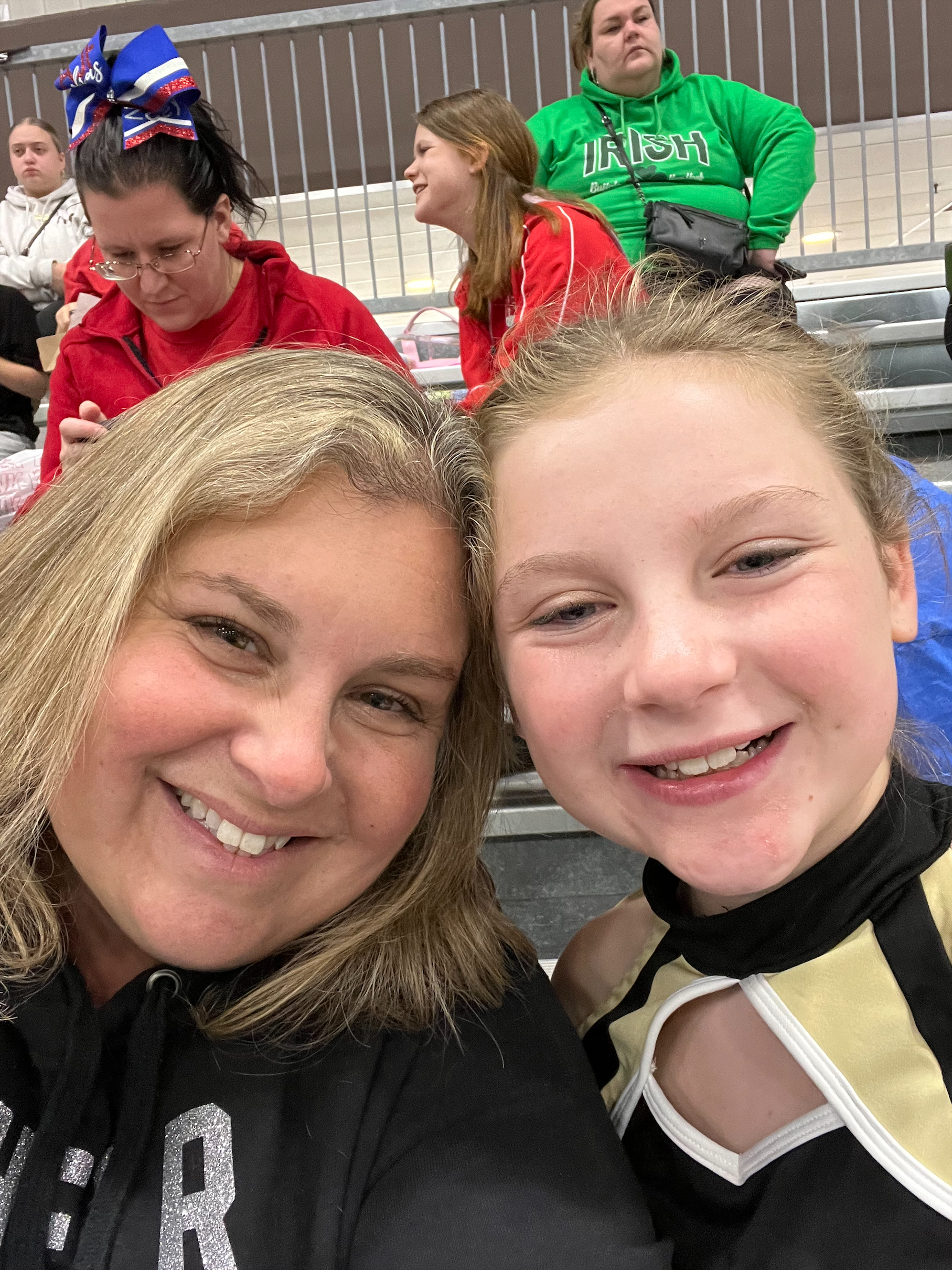 We can get overwhelmed and not know where to begin. Let's not overthink it. Pick a corner and begin. Pick a box and begin. Sometimes I walk into the basement, and I look around and get overwhelmed and leave the basement. How is that helpful to my goal? My goal is to have a cleaned out and organized basement. Next time I go into the basement I will grab a crate and bring it upstairs. Take it one crate at a time. Take it one day at a time. Don't leave the scene. Don't say, "It's too much I can't do it. I don't even know where to start!" Just pick a pile or a box and get one thing done. You will feel so much better. If you leave without making any progress, you will just get down on yourself. Take a step in the right direction and tell yourself how proud you are of yourself. It is all about beginning the momentum.
We let stuff hold sentimental value. It adds up and becomes too much stuff. Instead of saving the pile of artwork, maybe choose a few favorites. Instead of saving a lot of baby clothes, maybe save a couple of favorites. Why do we let stuff hold so much value? When it was given to you as a gift or you inherited it, that can make it have even more sentimental value. Ask yourself questions as you go through stuff. Do I use it? Does it make me happy? Is it just something I'm saving to maybe use one day or to maybe look at occasionally?
I thought about how all this important stuff in the basement has sat here for years. My youngest daughter has gone downstairs and brought up toys to play with through the years. However, there is a lot of stuff that my husband Seth and I are saving that we never look at.
Sometimes we spend a lot of money on something that we never use, and we don't want to part with it because of how expensive it was. What about selling it? What about giving it to someone who can't afford it to enjoy it? Sometimes we are going to waste money on something that doesn't get used and that's ok. I laugh at how many people say that their treadmill is their coat rack. Get rid of it. Get it out!
I hear myself say things like, "I want to save this for my grandkid." Don't I think that I am going to want to buy my grandkids new stuff? Don't I think that there will be newer and better things to buy by the time my kids have kids? If we keep finding reasons to save stuff, it is all going to add up to a lot of stuff. I say, let's not find reasons to keep things. Let us all find reasons to get it out. I want more room. I want organization. I want less stuff. Seth told me to remember this as I shop for Hanukkah. I told my kids that I wanted to do a vacation instead of things, but they didn't think that was the best idea. That is a great way to have less stuff lying around. I am sitting here thinking about all the toys that we are bringing to the Bella Kids Sale Wednesday night. As I clear out a bunch of stuff and make a lot of room, I don't then want to bring a ton of stuff into my house for Hanukkah. It becomes a vicious cycle.
The Bella Kids Sale in Buffalo NY is this week.
Friday 11/17 from 9 am to 7 pm.
Saturday 11/18/23 from 10 am to 5 pm.
Sunday 11/19/23 from 9 am to 3 pm.
Location is 3050 Sheridan Drive in Amherst NY.
This sale is an excellent motivator for me to get my stuff out! Lillie and I worked together and cleaned and tagged her nice toys. I am so proud that we did this together. It is a great way to get your kids involved in learning how to: clean, organize, get stuff out, recycle, and give to other families who can enjoy it for a lot less money. It is a great place to shop and pay less for toys, clothes, shoes, etc.  It's an excellent reason to help me work towards my goal of less stuff and less clutter and more organization at home.
Finding a good place for your stuff to go is a great way to help in the process. Lillie and I just gave my friend a couple bags of clothes. She has three little girls and I know all three girls will enjoy Lillie's clothes. Whether it's the Bella kids sale, a friend, Goodwill, or some other great place, when you find places to bring all the stuff you will feel better about it.
Here is my challenge for you:
Choose a goal for your home. Do you want to clean out your closet, pantry, basement, etc. Let us all choose a goal and let us all begin. Don't let your reasons stop you. Let's find reasons to do it and let's not find reasons to talk ourselves out of it. I'm not telling you not to keep the teacup from your grandma that she got in a different country that brings you joy. I'm telling you not to find reasons why to keep all the stuff. What is your goal? Let's take some actionable steps and start to work towards this goal. If it's the basement like me: choose a corner or a crate and just begin. Stay consistent and keep working on it regularly. When my basement is clean and organized, I am going to be so happy to have achieved this.
I am proud of myself for not finding reasons to keep the toys.
I am proud of myself for throwing out garbage from the basement this week. I am going to keep going with this momentum. Get momentum with me! I would love to hear what your goals are. Let me know and let me know what progress you make or what challenges you are experiencing. I am here to support you through the process. We are in it together.
Laughing, Learning, Loving,

Rebecca Greene, LCSW-R
Check out my link tree:
Whinypaluza Notes:
Whinypaluza Mom Group:
If you are looking for a supportive community, come join the free Whinypaluza Mom Facebook group.  I created this as I wanted us to have a place where we can talk about tips, strengths and challenges we are having.  It is another step I took to help everyone to know that you are not alone. The November thankful challenge was a lot of fun. Come join us and bring a friend with you! I love to give away prizes. This group is private so please find me on Facebook at Whinypaluza or Rebecca Greene and message me to ask for an invite. I'm also on Instagram @becgreene5 and @whinypaluza_mom. I am also on Tik tok @whinypaluzamom.
The Whinypaluza Schedule:
Whinypaluza Wednesdays: My weekly blog comes out every Wednesday.  I am always open to your topic requests.  A new Vlog (video blog) also comes out every Wednesday night on Facebook and You Tube live at 8:00 PM Eastern time to discuss the blog.  If you would rather listen to a podcast than watch a Vlog, you can wait for the following Wednesday and the Vlog is released on my Podcast.
Family Fridays: Every Friday morning a new Podcast is released.  Most of my episodes on Fridays are me discussing parenting and marriage with experts on the topic.  If you would rather watch the Podcast instead of listen, you can watch it on You Tube.  If you would like to be on my Podcast or know someone who would like to please message me on Facebook or Instagram or at whinypaluzamom@gmail.com
I would so greatly appreciate it if you would subscribe, rate my Podcast and leave me a five-star review.  This leads to it being shown to more people that we can help. I appreciate it when you share my blogs, vlogs and podcasts with a friend so that we can build our community and help people one mama at a time. Every time you like and/or comment on a post it helps and is so appreciated!
Please feel free to email me with suggestions for topics that you would like me to cover. I would also love to hear about any lessons or takeaways that you learned from blogs, vlogs or podcasts that Whinypaluza releases. I hope that you are finding all this helpful and seeing that you are never alone. We are in this parenting and marriage ride together. xoxo