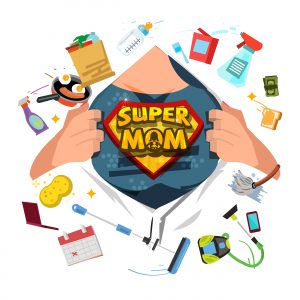 A Friday's Adventures
I jumped out of bed knowing the list of things happening today! I just went to my brother's amazing seminar so I was pumping myself into a good state! I can do this!
I quickly get all three kids ready and run Max and Ella to the dentist for a cleaning. Smooth appointment – Check it off the list, moving on!
I look across the street where one of my besties is a hairdresser and we run over to give her a quick hug!
I look down the street at Rolly Pollies and I shake my head realizing I am about to take my kids to school and bring my 2 year old right back over here to Rolly Pollies! Just call me the taxi service! I cannot seem to wrap my head around all the driving I will do today!
I ring the school's doorbell and realize I am clueless as to how to sign my kids in late because I have never had to (mental pat on the back for that one)!
Kids are off to class and I run home to grab Lillie and let my hubby run off to work! Two ships sailing in the night!
"Hi honey!" I kiss Seth as he runs out the door to work!
"See you tomorrow," Seth laughs knowing we are simply playing pass the child today! I am so thankful that he runs his own businesses and does his best to help me when his schedule allows! Nothing compares to a somewhat flexible work schedule!
I feel like I have put in a full day already but Lillie's excitement to go to Rolly Pollies rubs off on me and I am smiling again! She has an awesome time and I feel like I got to spend some quality time with her! There is nothing like one on one time when you have three children!
I drop Lillie off with my mom and run off to school to organize and do Max's second grade Valentine's party (redo day because of all the cold and snow we keep getting). I am so over Valentine's day!
Max walks in the classroom door from lunch and sees me in the classroom and his eyes light up. This is why I do this! I have my four games to set up for the party and my son's teacher is asking me how to set up desks etc. 24 second graders excited for a party and I realize I have to actually attempt to think and organize! It is totally clear to me that all these screaming second graders aren't even phasing their teacher! The kids excitement is contagious and I can't wait to see them play all the games I planned!
Mom's start pouring in (thank you mom's) and we all run the games and craft, the kids have sundaes and have an amazing party! My son is absolutely screwed after this teacher! He has set the bar so high I fear for next year! Enjoy the moment, enjoy the moment, stop thinking I lecture myself!
Max and I go to grab Ella and we are off to nursery school to set up the book fair. Why do I volunteer for so much? I love my kids schools! LOVE!
You may think I am a stay at home mom but in reality I work for my kids schools for free! This is where I want to be! Thank you Seth! I know I could be making us a lot of money…..but I will never get these moments back!
I set up the book fair with other mom's while my kids play with some of their friends. Dinner and a birthday party are left on the agenda! Two more things! I can do this! I am ready to fall over but I push onward!
Seth picks up Lillie from my mom (without my asking him – major husband points- wow)!
Men – if you want your lady hot and bothered go do something helpful without her asking you first!
Women – if you want your man super happy tell him how awesome he is!
We meet at home and feed the kids dinner. I look at Seth and just laugh about this day! I kiss him goodbye and run Max to a birthday party! I want to go sit in Barnes and Noble with a book and a coffee alone but I run back home so I can see my husband's face! Did I mention the three cups of coffee I have had today! Yes, I have a coffee addiction! I love coffee! I make a mental note to cut back and drink more water!
I come home and see my husband playing with Ella and Lillie. Mushy alert but I feel like I fall in love all over again at different moments. There is nothing like seeing Seth being cute with our daughters! I love watching him wrestle and be a great dad with Max, but seeing him be sweet with Ella and Lillie is something else! Mushy moment over!
Time to get Max….I grab Max and his friend and listen to them giggle the whole way home! Music to my tired ears! I pass his friend's house twice (it is dark and I have only been there once). I get him safely home and Max is talking up a storm pumped full of energy at 9:45 at night! Uh oh!!
Max, Seth and I decide to start watching Maleficent because the girls are asleep and won't be scared and I am not going to attempt to put Max to bed knowing he is energized from the sugar and excitement.
I did it, I made it through, and I did a good job! Please give yourself some praise sometimes! You deserve it! Ella got completely stiffed of my attention today (mental note to give her extra attention tomorrow – I find it irritating that despite all I did today I find a way to criticize myself! Do we ever give ourselves a break?) Thanks for taking this Friday adventure with me! I am exhausted but I am happy!
My lessons: It is ok to say no sometimes! I don't have to volunteer for everything!
I can't do this alone! Seth, my mom, and a bunch of other mom's helped me through today!
Drink less coffee lol!
Stay present!
Carpool!