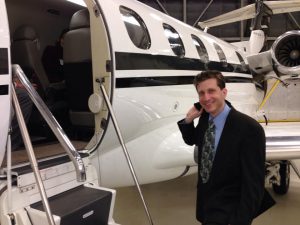 Daddy still away! Boo hoo!
Ella went to bed with a fever so I keep her home even though she doesn't seem to have a fever today. It is Thursday and I knew it was going to be a long week without Seth.
My friend texts me about taking Max to school! I love her for so many reasons the list is endless! I have met some amazing women hanging out at the school playground after school every day with my kiddos! My kids look forward to the playground every day and I look forward to seeing my friends!
Max is off to school and Ella and Lillie are playing! Ella is busy painting and Lillie is screaming to play with her pink slime! I get them both situated with their stuff and head to do dishes. I leave the kitchen to go check on Ella painting and Lillie starts screaming. I run and find her attempting to take the slime out of her hair! What did she do? Slime is all over her hair. I rip it out as she screams louder. It is not coming out! I drag her upstairs crying and put her in the tub. I am attempting to use shampoo to scrub it out. Fortunately the shampoo is loosening it and I can comb it all out! I get Lillie out of the tub and the tub is full of slime! I scrub the tub, get Lillie dressed, and head back downstairs to do laundry. I am completely exhausted. Motherhood is absolutely exhausting. I didn't know what exhaustion was before I became a mother!
My clean dressed child proceeds to eat a peanut butter and jelly sandwich and smear it all over her nice new clean clothes! How many outfits and messes will we go through today Lillie?
Lillie is now naked again and throwing toys all over the kitchen for me to trip on! When my husband sees me admiring an adorable baby he tends to remind me that they become crazy toddlers! What happened to my sweet adorable baby! She has become a feisty spirited two year old! She is so lucky she is so cute!
Lillie is now dressed again and Ella has moved on to doing her homework. There is hope that she is going to school tomorrow and that I can go on Max's class walk. I would say this is a horrible week for Seth to be away but isn't every week?
I tell the girls I need to go to wegmans and Ella has a fit. I need my mom to save me! I am in desperate need of a break. "Mom, take these kids away from me!"
I drop Ella and Lillie with my mom and head to Wegmans! My friend takes Max home with her. It absolutely takes a village! I could not be a parent alone! All my kids are taken care of and I enjoy the silence in the car as I head to errands.
I go get the girls and eat dinner with my parents. I go get Max and drag him away from his friend! 4 hours wasn't enough! It is never enough!
Heading home and knowing that bed time is almost here! Seth texts me that him and my brother went out for Japanese food! No fair! Seth is at a conference hanging out with my brother going out for meals! Hey now!
When I married Seth I told him I did not want a husband who traveled for work! So much for that deal! I see clients wanting to fly him out to meet with them! I see how Seth glows and grows from his work conferences! I have to buck up and be a supportive wife! Three more days! I can do it!
I need a cosmo!
Lessons:
Monitor Lillie
Expect and accept messes
Be flexible – go with the flow of life!
Be thankful for all of the great people in my life!
Support my husbands work ventures!
Max – if you want more play dates you should probably be easier when I pick you up!
Ella – eat your fruits and vegetables and be healthy!
Lillie – maybe you could keep things out of your hair!