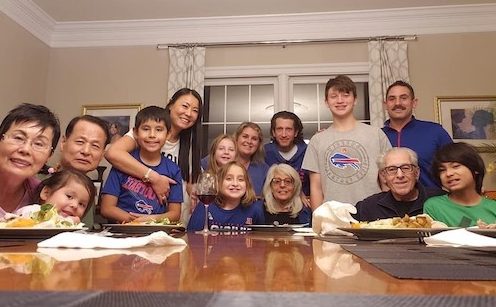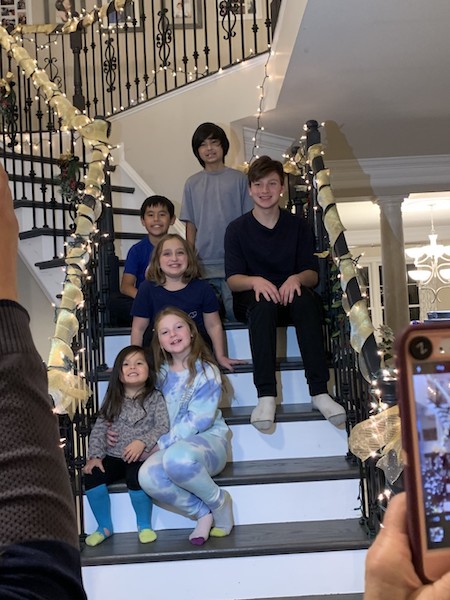 We went to Virginia for Thanksgiving. It was a wonderful trip. Seth and I saw both of our brothers and their families. I loved it and it was very hard to leave and head back home. We all needed the time out and we all loved seeing our family.
On the drive back I watched the temperature drop. We drove right into snow. When I was younger the snow may have excited me, but not anymore. Now I don't enjoy the snow. I told my family I would be okay if I never saw snow again and they rolled their eyes at me. I deserved that. I mentioned moving South and they all rolled their eyes at me again. My 12 year old is so tired of hearing that I want to move. She said I am driving her nuts. I get it.
Why do I want to move? I mentioned the weather but there is more. The politics in this world can really get me down if I let it. Is there another state where I would be happier? I bet there is. However, I keep myself where I am because our parents and friends are here. I have lived here my whole life. I love the community and I love that my kids have found such wonderful things to be involved in. We could start over anywhere, but I know I'm the only one who has this desire.
As I complained about the weather and our state, I moved on to complaining about the timing of Chanukah this year. "It's too early and we are too busy the week of Chanukah." Chanukah's date changes every year. It is based on the Jewish Lunar calendar. When it falls near Christmas it is so much easier for me. Christian people are always off for Christmas. That is what Winter break is based on. When I have more time to shop and get organized it is so much easier. When it comes right after Thanksgiving, I better get my ducks in a row sooner than later. I also love when the kids are off of school, and they can celebrate without a time restriction. It leads to more family time and more time to enjoy all the gifts that I worked hard on buying for them. Chanukah is of course not based on the gifts. I do 8 nights of gifts, but a lot of people don't. I also like to get my children thinking about what charity they want to donate to during Chanukah. I also love that they are all working on buying each other gifts this year. I had no idea that my kids were picking gifts for me. That was an amazing surprise.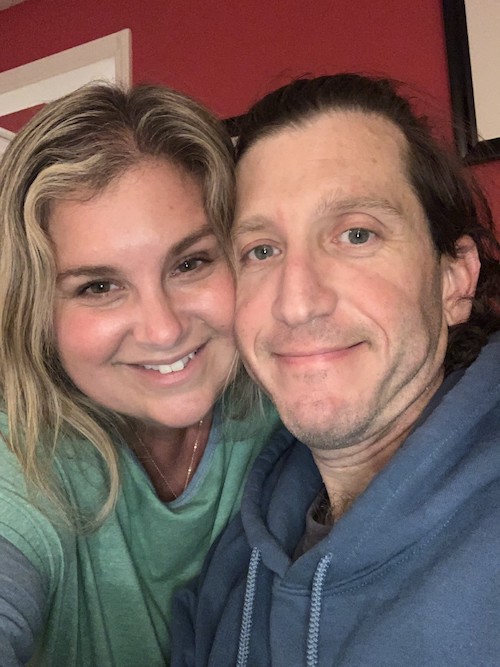 Here I was complaining about the weather, my state and the timing of Chanukah. I was feeling like a royal Grinch who stole optimism. My husband was probably thinking, "This isn't who I married!" In my defense, our state was much better when I met him. In my defense, I never claimed to like the wintertime and I always love when Chanukah is later in December. Ok, I'll stop defending myself and will move to where I want to go now.
I was feeling uncomfortable in my crabby skin. I looked around my home. Seth and I bought a beautiful house that I had just finished decorating for Chanukah. We brought three amazing kids into this world together. We built a beautiful life, and I was complaining. I am a firm believer in feeling your feelings. We need to feel. I was ok letting myself complain. Get it out. Say it. However, I didn't want to stay in that negative place.
I know that I have a great life. I am thankful for my blessings every day. This doesn't mean that I am roses and sunshine every day. I am most comfortable being roses and sunshine but sometimes the rain and snow comes out and floods out the roses and sunshine. I was done being dreary rain. It was time to shine again.
Chanukah is the festival of lights. We light the menorah every night and say our Chanukah blessings. It warms my heart as my three children recite the blessings with us. As the nights move forward and we reach 8 nights, it is so beautiful to see our three menorahs all lit up for Chanukah. We start with lighting one candle and each night we add another candle. By the 8th night it has grown to lighting 8 candles. I have learned from experience and now give each child a menorah so that they can light one. It feels as if all the Jewish families are lighting up the world with our menorahs.
I took that expression, "Lighting up the World," and I ran with it. I was going to start with myself. No more complaining. Chanukah is early this year. It is a fact. Deal with it and make the best of it. The snow and winter have arrived. This is where you live. Deal with it and make the best of it. I didn't want to make myself or my family miserable. I wanted to light up my family and the world. I didn't want to bring people down.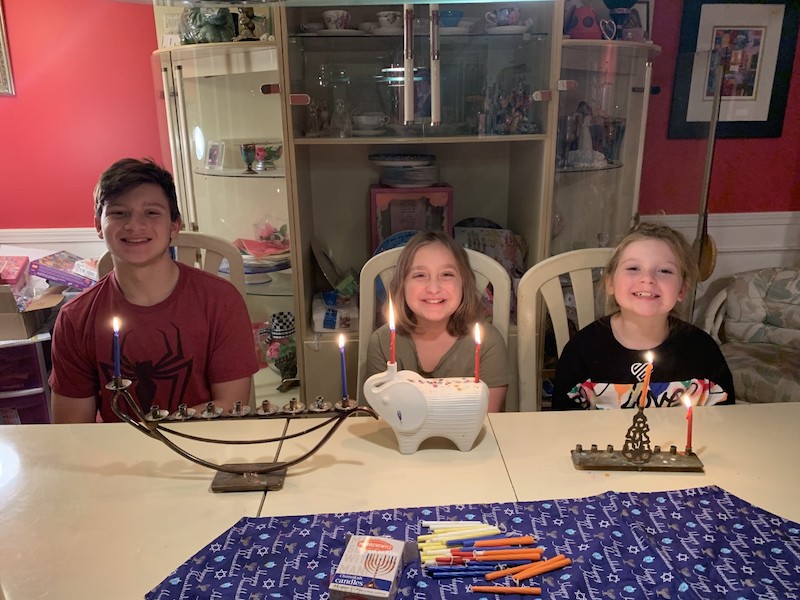 I like to smile. I like to be positive. I was taking it back and I was going to work on lighting up my family and this world. I started with decorating my house and getting into the spirit of Chanukah. I moved on to wrapping, wrapping and more wrapping. The complete joy on my children's faces will make anyone feel positive and happy. I fried up some latkes and we lit the menorah. Chanukah was under way, and I was smiling brightly. I just dropped off Chanukah gifts to my friend and it made me feel like a very happy Hanukkah fairy. Things were turning up and lighting up.
I think it's very important to let yourself feel. I want you to have your feelings. I want you to acknowledge them and honor them. I want you to express them. Get them out. Tell someone. Write it down. We definitely need to allow ourselves to have all the feelings. I can feel happy, elated, excited, scared, sad, surprised and so much more in just one day. I am a feelings oriented person. I feel things hard.
How can we light up the world:
Change your story. It's your choice what the story is you tell. How do you want it to look? I want to look at things as the glass have full. I don't want to be a downer for me or others. I can look at the snow coming down and say, "Yuck, it's so cold." Or I can choose to say something like, "It's so pretty. How wonderful that we get to enjoy all four seasons here in Buffalo."
Get outside of yourself. When we focus on ourselves all the time is when we can become self focused, selfish and even depressed. When we look around and think about others our feelings change. I saw how I was affecting my 12 year old and I decided it was time to stop complaining about Buffalo.
Do something for someone else. I just dropped gifts to my friend and my whole mood changed. To do something for someone else and to bring smiles to them improves their mood and their day and it does the same thing for you too.
Give to a charity. That is a wonderful way to light up this world!
Do volunteer work! Go make a difference.
Focus on thankfulness and blessings. We can't be upset when we are feeling thankful. When we are thankful more thankfulness grows. When we complain more complaining grows. Let us choose wisely.
Think about how you want to leave people feeling. I think about that in the mornings especially. I always make an effort to smile and tell my family I love them as we leave each other. I want to see my friends and have them think about how much they enjoy being with me when we leave. I want our parents to enjoy time with us. I consciously think about this. Do we want to bring people up or down?
Be aware of what you are saying and feeling. Awareness is always the key to the first step towards a positive change. I was aware of all of my complaining, and I was putting the kabosh on it. Time to light up the world again.
I have one more way that I am choosing to Iight up the world. I have a free Whinypaluza Mom group on Facebook. https://www.facebook.com/groups/whinypaluzamoms
Come join us if you haven't yet. I want it to be a place where you feel safe to talk about your challenges and weaknesses. Every month we do a challenge together. I give prizes away to people who participate in the challenge. Today begins the December Light up the World  challenge. I am not going to light up the world by myself. We are all going to do this together one by one. I started by bringing my friend gifts but there are more days ahead for me to continue with this challenge. I want to challenge you whether you come join the challenge or not to spend the next five days focusing on lighting up the world in your own way. Spend the whole month of December being the light! There are so many ways you can do this. What are you going to choose to do? I would love to hear from you! Share with us and comment and tell us how you light up the world. If we each work on this, we can definitely make a difference! Cheers to the light! I am out of complain mode and I have moved to lighting it up mode!
Laughing, Learning, Loving,
Rebecca Greene, LCSW-R
Updates:
If you are looking for a supportive community, come join the Whinypaluza Mom Facebook group. I created this as I wanted us to have a place where we can talk about tips, strengths and challenges we are having.  It is another step I took to help everyone to know that you are not alone. Come join us and bring a friend with you! I love to give away prizes! I love women uplifting women. Let me know if you have any prize ideas that you would like to win. If you have a business that you would like to advertise, I am more than happy to give away a prize from your business in support of you. The December Light up the World Challenge begins today!
https://www.facebook.com/groups/whinypaluzamoms
The Whinypaluza Schedule:
Whinypaluza Wednesdays: My weekly blog comes out every Wednesday. I am always open to your topic requests. A new Vlog (video blog) also comes out every Wednesday night on Facebook and You Tube live at 9:00 PM to discuss the blog.  If you would rather listen to a podcast than watch a Vlog, you can wait for the following Wednesday and the Vlog is released on my Podcast.
Family Fridays: Every Friday morning a new Podcast is released. Most of my episodes on Fridays are my discussing parenting and marriage with experts on the topic. If you would rather watch the Podcast instead of listen, you can watch it on You Tube. If you would like to be on my Podcast or know someone who would like to please message me on Facebook or Instagram or at whinypaluzamom@gmail.com
I would so greatly appreciate it if you would subscribe, rate my Podcast and leave me a five star review.  This leads to it being shown to more people that we can help. I would also love for you to share my blogs, vlogs and podcasts with a friend so that we can build our community and help people one mama at a time.