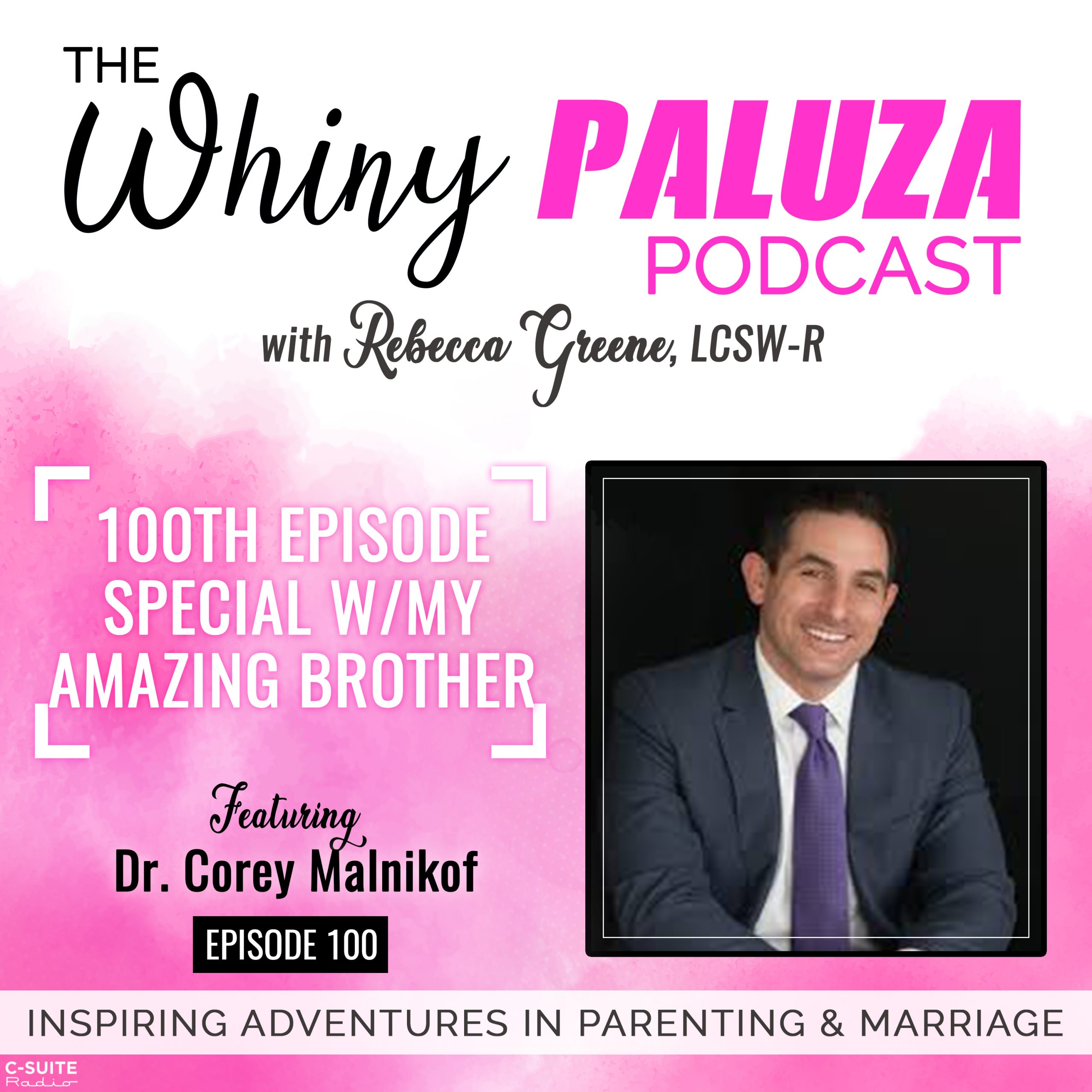 I am feeling inspired, and I want to take you with me on this next adventure. This Friday, my 100th episode podcast special is being released and I couldn't be more excited. I had my fabulous brother on my 100th episode and I have no doubt that you will enjoy it and learn from him. My very successful brother who inspires me, and motivates me every day took time out of his busy schedule to be on my podcast and I'm so grateful. I am so thankful that I could celebrate my 100th episode with him. I got off my Zoom with my brother feeling so proud of myself, so emotional and so motivated to do something special with this milestone. It wasn't easy getting to 100 episodes. That was hours and hours of work. It feels like a big accomplishment, and I am going to move forward with it. Cheers to the next 100 and cheers to moving this into a 100-day challenge.
Here is what I would like to propose to you. I would like you to jump into doing something different and beneficial with me for the next 100 days. Let's use this and gain some momentum together. I am feeling super inspired, and I want to run with it.
I know how it is to get into bad habits. I now how it is to not be happy with something in your life. I know how it is to not take time for yourself. I know what it is like to get caught up in enormous to do lists. I am a caretaker by nature. I am sure a lot of you reading this relate to that. What about taking care of myself? I keep falling into this pattern of taking care of everyone but myself. I will make my husband and son a big, gorgeous salad for lunch and not make myself one. How does that make any sense at all? It doesn't.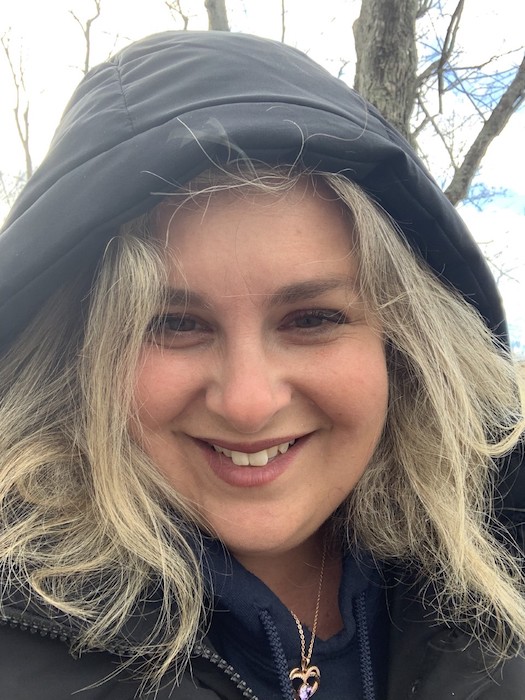 I don't want you to wait until New Year's Eve to make changes in your life. I want you to do something with me starting today. Start now. What are you waiting for? Let's do something different and better for ourselves today! Let's do this! Let's do this together!
What am I going to do and what are some suggestions for you? I have already started but I am going to start counting with you today. My son has made so many positive changes. He started this off. He cut out junk food and has been working out pretty much every day. He looks and feels amazing. I am so proud of him. He inspired me. I am not going to tell you that I am going to be perfect. When I expect perfection from myself is when things don't tend to work. We all need to take the word perfect out of our vocabulary! I am however eating healthier. I am eating more frequently. My body tends to do the best when I eat 6 six times a day. My husband has amazing timing and just brought me home a supplement that when you add it to your coffee increases your metabolism 535%! Let's try this for the next 100 days! I also want to add in squats and lunges every day. Seth, my husband just suggested to add to them every day so that when I get to day 100, I would be doing 100 squats and lunges! Such a good idea. Who wants to do this with me?
Suggestions of what you can do for the next 100 days:
Eat healthier for the next 100 days (and beyond). This can mean something different for everyone. Figure out what this means for you. Even changing one thing can have an impact.
Add in exercise. If you are already exercising maybe you add in something different or extra. Maybe you add in weight training which is so good for us! I encourage you to get some guidance around weight lifting and exercising before you jump in!
If you are feeling like you are yelling too much, how about taking it down a few notches and working on being calmer for the next 100 days.
That leads me to meditation. Maybe you have been talking about meditation and you still haven't started. Let's start today! Add in even five minutes a day and you can always build from there.
You have been talking about yoga and wanting to try it! Go try it. Add it in!
There is something new that you have been wanting to do! Start today!
You haven't been drinking enough water and you want to drink more water for the next 100 days.
In the spirit of Thanksgiving – you want to do a thankful challenge for the next 100 days. What about waking up and starting your day with three things you are thankful for. It puts you in a good state right as you wake up. What about ending your day with listing everything you are thankful for? What a great way to go to sleep. Bonus points for writing it down which leads to….
What about journaling for the next 100 days? You have been doing it off and on and you really want to focus on it. You have been talking about doing it forever and you are finally going to do it. Let's start today! I love to journal.
You love to read but you never make time. Let's not say that you don't have time. Let's make time for things. I end my night every night reading a good book. It is how I unwind every night. You can even read for ten minutes a day. If you love to read and you've been wanting to do it, go start today! I'm currently reading Nine Perfect Strangers after watching the show. I recommend reading it before watching the show on tv. I don't know why I tend to do it backwards. I think it's better to read the book before you watch the show. There is certainly no wrong way. Little Fires Everywhere was another great book that I enjoyed reading and enjoyed watching the series too.
What about ending your evenings with a prayer? We all have so many worries these days. Maybe for the next 100 days you are going to focus on putting more prayer in your life.
What about being frustrated with something like politics? What are you going to do about it? What about volunteering for a cause where you want to make a difference.
I didn't cover it all but those are some ideas for you. I would love for you to do this with me. Let's do 100 days together. I would love for you to comment and tell me what you are choosing to focus on for the next 100 days. I don't expect you to be perfect. I know you are going to say that Thanksgiving and Christmas are coming. Let's not find reasons not to do something. Let us all find reasons to do it. Do it with me. I would absolutely love to give away at least one prize to someone who does this challenge with me. I will check in with you in 100 days!
Ready, Set, Go! Go do something for you. Go be healthier for you and your family! There is always something we can add in or do differently and I believe now is a great time for us to start!
Laughing, Loving, Learning,
Rebecca Greene, LCSW-R
Updates:
If you are looking for a supportive community, come join the Whinypaluza Mom Facebook group.  I created this as I wanted us to have a place where we can talk about tips, strengths and challenges we are having.  It is another step I took to help everyone to know that you are not alone.  The November Thankful challenge was a lot of fun. Come join us and bring a friend with you! I love to give away prizes! I love women uplifting women. Let me know if you have an idea for the December challenge. Let me know if you have any prize ideas that you would like to win. If you have a business that you would like to advertise, I am more than happy to give away a prize from your business in support of you.
https://www.facebook.com/groups/whinypaluzamoms
The Whinypaluza Schedule:
Whinypaluza Wednesdays: My weekly blog comes out every Wednesday.  I am always open to your topic requests.  A new Vlog (video blog) also comes out every Wednesday night on Facebook and You Tube live at 9:00 PM to discuss the blog.  If you would rather listen to a podcast than watch a Vlog, you can wait for the following Wednesday and the Vlog is released on my Podcast.
Family Fridays: Every Friday morning a new Podcast is released.  Most of my episodes on Fridays are my discussing parenting and marriage with experts on the topic.  If you would rather watch the Podcast instead of listen, you can watch it on Facebook or You Tube.  If you would like to be on my Podcast or know someone who would like to please message me on Facebook or Instagram or at whinypaluzamom@gmail.com
I would so greatly appreciate it if you would subscribe, rate my Podcast and leave me a five star review.  This leads to it being shown to more people that we can help. I would also love for you to share my blogs, vlogs and podcasts with a friend so that we can build our community and help people one mama at a time.  xoxo