I just asked my husband, son and daughters what to write about. I'm so drained that my brain isn't working very well. You know that exhaustion that you feel sometimes as a mother. The exhaustion that no one besides another mother could understand. That is how I feel right now. Exhausted mentally and physically. They all told me to write about Covid so here we go.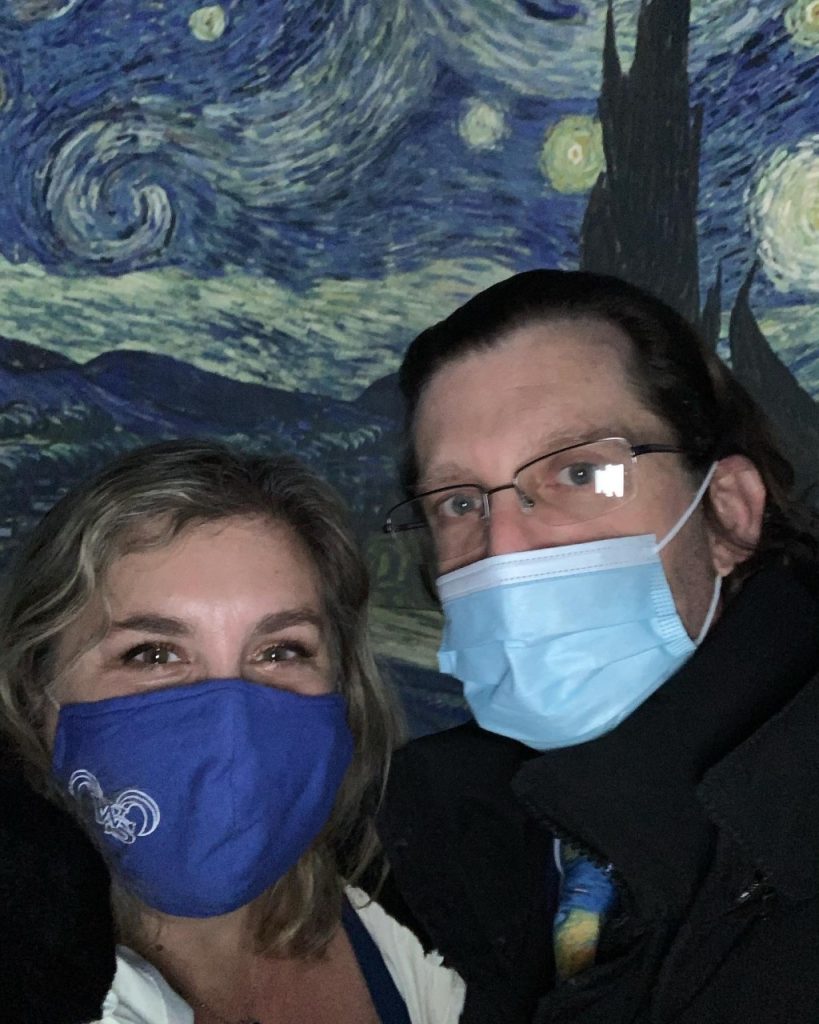 The texts were all rolling in. One after another telling me that someone in their family has Covid. This increase in cases was predicted after the holidays. I expected this and so did everyone I spoke to. As the texts rolled in my anxiety increased. Holy Covid everywhere is what everyone was thinking. I became the Vitamin police and would walk around the house making sure everyone took their vitamins. I started getting on my husband who wasn't taking even half of the vitamins I take every day. My about to turn 15 year old son wouldn't take the children's chewable vitamins and he also was refusing to swallow vitamins. How was I going to get vitamins in him? I found my solution! I now crush his vitamins and put them in a protein shake. Being a parent requires constant problem solving. My advice is – if you don't know how to solve something, ask other mothers! Mothers are good problem solvers.
It was Saturday and the texts kept coming in. Seth came home from running around all day and crashed on the couch. My husband doesn't sit still long. He sits down, watches a show and then continues with his day. I noticed he wasn't getting up. I noticed he didn't look great all of a sudden. It came on out of nowhere. I took his temperature, and he had a fever, and I ran for an at home Covid test. How sad is that! Every time someone is sick, we reach for a Covid test. What is this new twilight Covid zone we live in? The test was negative, and he continued to rest on the couch.
The next day Seth didn't feel well either. I was hoping he would wake up fine. I figured that I may have given him a Covid test too soon (that is an issue I'm repeatedly hearing from people FYI) so I gave him another one. I swear I saw a faint line on the test. It was a very faint line. You know how on a pregnancy test it may be a very faint line, but it is indicating you are pregnant. It is the same with a Covid test. The line may be very faint, but it is still Covid. The school nurses did explain to me that even a very faint line is positive. He did confirm with a PCR test too. The school takes the home test as accurate which is good to know but I personally would want to confirm with a PCR test.
Here is what I want to tell all of you women out there reading this: Follow your intuition. First, I am kicking myself for not getting on Seth to take his vitamins. I know that you are going to say that I'm not his mother which is very true. I do however take care of him. We take care of each other. Second, I asked him for his office to go remote for two weeks after the holidays. Why did I ask? Why am I so damn nice sometimes? I was hearing about offices closing for a couple of weeks and I was encouraging Seth to do that. Who even knows if that would have made a difference? I think it would have but who knows. One of the kids or I may have even brought Covid home to Seth. The hard part is that you don't always know where you got it from. As Seth texted me today – don't play the What if game. It will drive you crazy if you let it. My friend texted me and knew exactly where she got her case of Covid from but that doesn't tend to happen.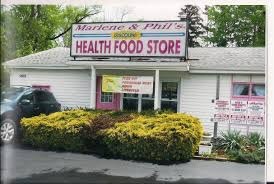 I am going to pause here and do a major plug to my parents. They ran over with more vitamins and suggested more stuff for me to give Seth. If I thought I was the vitamin police before Covid you should have seen me during this. I gave Seth vitamins all day and he humored me and took care of himself and took them all. My parents store Marlene and Phil's Vitamin and Herb Center is where you want to run to or call during this crazy time. Their address is 5855 Transit Road, Depew NY 14043. Their store phone number is 716-683-0256. If you are local run there. If you are not, they can ship to you. I don't think Seth and I could be more thankful for what they provided for him during this. Thank you mom and dad for taking care of us. You always need your parents! I have such caring supportive parents. Seth and I were blessed in the parent department.
I believe Seth is at the end of Covid. He has no fever today and he looks so much better. I am hoping he feels even better tomorrow and that the rest of us stay healthy. I did my very best to take as good care of him as I possibly could. I'm emotionally drained from this whole ordeal as most of us are. The hardest part of all this other than worrying about him is that I miss him. Sleeping downstairs sucks. Our next investment is a sofa bed. Can we go buy one today? I am sleeping on the couch and an air mattress going back and forth to try and get comfortable. It sucks and I miss Seth and my bed. He is also "living" in our bedroom. I miss sitting next to him on the couch and holding his hand. I miss dinner time together. People talk about the physical symptoms of Covid all the time, but we don't talk enough about the mental health impact. My friend was isolated in her bedroom for days when she had Covid, and she was so lonely. It's not easy. It's taking a physical toll on us but there are also mental components. If you are isolated to your bedroom, I hope that you are reaching out to people through technology. We need people. Seth and I text all day.
The Covid stress I hear from everyone is pretty high. The stress is not good for us. It is not good for our immune system. We need to all figure out the best way to manage our stress. Managing your stress is one of the best things you can do for yourself. It is also a wonderful gift you can model for your children. Let us all focus on what we can control:
Take vitamins! I am a big proponent for vitamins and the good they do for us. Especially during the winter months but all year long.
Wash our hands. My poor dry hands would probably like me to wash my hands less.
Get enough sleep. Put the work, book, tv away and go to sleep. Our bodies need sleep.
Eat healthy. Take care of your body.
Get moving. Get some exercise. The healthier we are the less likely we are to get sick. If we do get sick a healthier body will hopefully handle it well. Exercise is good for our mental and physical health.
Talk it out. I vent out my stress all the time. Get it out.
You have the option of getting vaccinated.
You have the option of wearing a mask. We have options.
They know a lot more about Covid now and the doctors can hopefully help better than at the beginning of all of this.
A lot of people are choosing to work from home and avoid crowds. Some people are proceeding as normal. You do what is your comfort level. Thankfully, we all have choices. That is very important to me. Choice and freedom.
As the texts and phone calls roll in and you hear about people having Covid, take a deep breath and focus on whatever it is you can control. You can't always control catching it, but you can put your body in the best position in case you do get it. I hope that you and your family stay safe and healthy. Is it summer yet?
Right now, I am typing this missing my husband and hoping the rest of my family stays healthy. I'm very tired. Very very tired. I'm drained and hoping for a good night sleep on my crappy air mattress.
Laughing, Loving, Learning,
Rebecca Greene, LCSW-R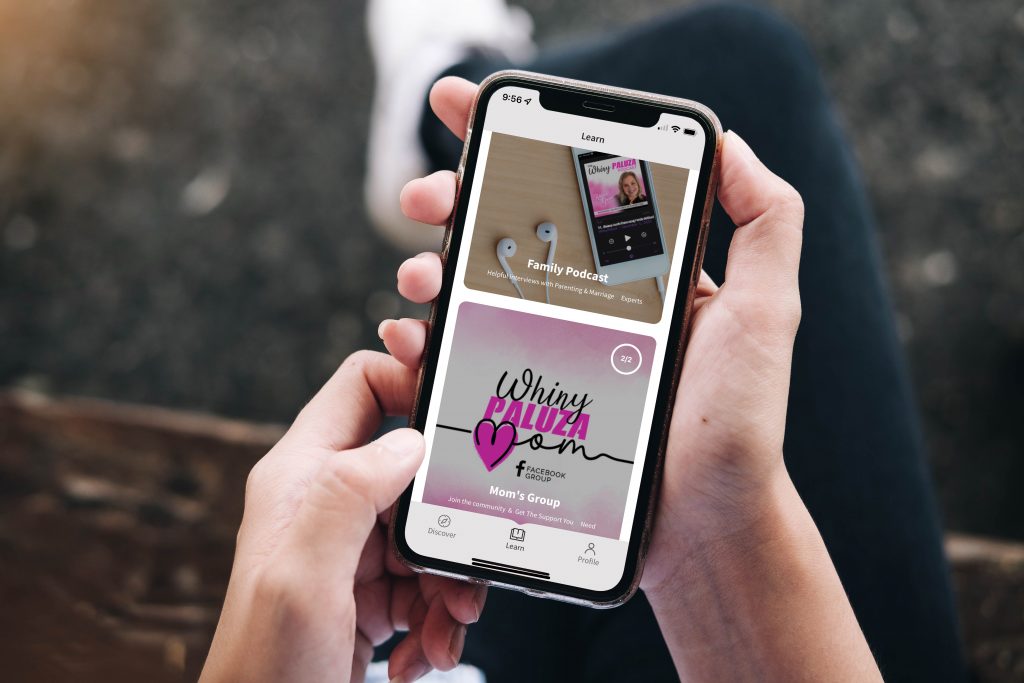 New Announcement:
Please go get the new Whinypaluza app at the Apple app store!
Notes:
If you are looking for a supportive community, come join the Whinypaluza Mom Facebook group. I created this as I wanted us to have a place where we can talk about tips, strengths and challenges we are having. It is another step I took to help everyone to know that you are not alone. We just finished our January challenge and I need to go drop off the winner's prize. Come join us and bring a friend with you! I love to give away prizes! I love women uplifting women. Let me know if you have any prize ideas that you would like to win. If you have a business that you would like to advertise, I am more than happy to give away a prize from your business in support of you.
https://www.facebook.com/groups/whinypaluzamoms
The Whinypaluza Schedule:
Whinypaluza Wednesdays: My weekly blog comes out every Wednesday. I am always open to your topic requests. A new Vlog (video blog) also comes out every Wednesday night on Facebook and You Tube live at 9:00 PM to discuss the blog. If you would rather listen to a podcast than watch a Vlog, you can wait for the following Wednesday and the Vlog is released on my Podcast.
Family Fridays: Every Friday morning a new Podcast is released. Most of my episodes on Fridays are my discussing parenting and marriage with experts on the topic. If you would rather watch the Podcast instead of listen, you can watch it on You Tube. If you would like to be on my Podcast or know someone who would like to please message me on Facebook or Instagram or at whinypaluzamom@gmail.com
I would so greatly appreciate it if you would subscribe, rate my Podcast and leave me a five star review.  This leads to it being shown to more people that we can help. I would also love for you to share my blogs, vlogs and podcasts with a friend so that we can build our community and help people one mama at a time.  Thank you from the bottom of my heart xoxo