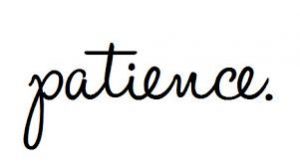 A ten minute drive home felt like eternity! My three year old tried to grab a mint and my husband grabbed it. I walk over to the car hearing Lillie wailing wondering what on earth set her off this time. When I discover what the problem is I explain that the mint is too big for her and she will choke. I buckle her in while she is screaming and begin to zone out. I know this is going to be a long car ride home. Everything is a big deal when you are three.
Lillie screams and screams and I tell her daddy ate the mint and it is gone. This makes her more upset. Seth tells me he needs some whiskey trying to laugh about how crazy this whole ride is.
Lillie has now moved from screaming about the mint to screaming about wanting to hear uptown funk. I can't seem to look at my phone to get it for her because all the stress has made me extremely car sick. "Seth I need u to pull over. I am too sick. I will drive and you figure out my phone!"
Seth pulls into a plaza and Max starts asking for Yolicious frozen yogurt. Max and Ella are being so good but I tell them there is no way Lillie deserves to go there and I need to go home. Lillie is now screaming for frozen yogurt.
Seth gets uptown funk running and Lillie calms down. We pull in the driveway as Lillie looks like she is falling asleep. Ella tells me Lillie is asleep and she screams that she is not asleep and wants to drive around. I foolishly get everyone out and begin to pull out thinking she will go to sleep. She starts screaming that she wants to drive. I can't hear her through the screams. I figure out what she wants and I tell her she can drive. I put her in the driver seat and I sit next to her typing. She is giggling and happy. I look over and I realize how short my patience is with her. She is number 3. I am tired and I just want her to behave and be easy. I don't want her to scream about everything. Maybe just maybe if I am sweeter, more patient, maybe this will go smoother.
Motherhood is quite the interesting journey. It challenges me in capacities I didn't know possible. My children push me over my limits. They make me grow in ways I didn't even know I needed. Just when I think I am patient they show me I am not patient enough. Just when I think I am kind they make me realize I can be kinder. Frustrated, tired, exasperated mommy is going to be more patient and more kind! Pass me some wine!